AI Builder 2023 Release Wave 2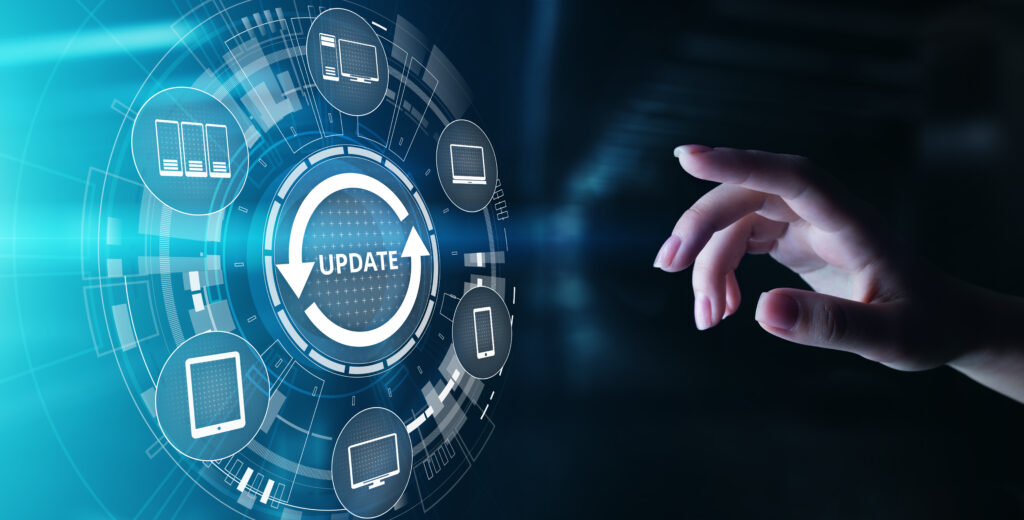 Welcome back to more talk about AI Builder! If you have been around Dynamic Communities for a while you may have seen my previous series about using the AI Builder pre-build models and Responsible AI. With that being said, I'm excited to share all the new artificial intelligence (AI) features coming in Release Wave 2!
Microsoft releases information about new functionality in Release Waves. Release Wave 2 runs from August to December with features released throughout that time. Some of these features will be introduced to everyone in October, whereas others can be manually turned on or used in preview mode before that time. There are also other features that do not impact you until you actually use them in an app or flow.
For more information on Release Waves, check out my article on how to plan for and deploy Dynamics 365 and Power Platform Release Waves.
Let's take a few minutes to talk about the latest releases for AI Builder. You can view all of this information on the Power Platform 2023 Release Wave 2 page and we are looking specifically at the AI Builder Announcements. These announcements are divided into three sections.
Build Intelligent Solutions with AI Capabilities
Building Intelligent Solutions includes additional pre-trained models for document processing and enhanced Image processing. Note that no additional details for these features are available at this time.
In December of 2023, we will get a public preview of a human-in-the-loop feature. This allows us to get a person to review predicted data and take action. Previously, we could review the Confidence Score of a prediction and manually send it to someone for review. This new feature will incorporate Outlook and Teams notifications as part of the approvals functionality. There will be a validation station where reviewers can update the data and possibly also allow users to improve the document tags.
In March of 2024, a transcribe speech-to-text feature will enter public preview. This will allow us to take spoken audio in over 100 languages and convert it into a text transcript. Previously this would have required Azure Cognitive Services, but this new feature will be no-code!
Governance and Administration
The Governance and Administration section is focused on improvements so that AI solutions can be delivered at scale for enterprise customers and support healthy ALM practices. This includes features already released that allow administrators to review their AI Builder credits being used and deploy models across environments.
In this Release Wave, we are adding the ability to train models across environments to allow for more flexibility in retraining and optimizing model performance. This will also allow admins to better understand how these models are being used across their environments.
This feature coming in March of 2024 allows makers to see the different versions of a model to compare how they are performing. It will also allow the model to be rolled back to a previous version as needed.
Intelligent Document and Email Processing
Document Processing is one of the core focus areas of AI builder so the Intelligent Document and Email Processing section includes some great enhancements. The high-level features include improved performance and reliability, additional language support, and more.
One of the key features entering private preview in December 2023 allows makers to process Tax Form 1098. This will allow for automatic document processing related to mortgage statements, tuition, and student loans. Again, this will all be no-code!
Lastly, a new feature coming in March 2024 will be able to detect Personally Identifiable Information (PII) as part of the document processing workflow. This is a great feature to help with responsible AI because makers can take extra precautions with this data to protect their customers and their data. Documents with PII could be saved differently or PII could be removed before data is processed.
Artificial Intelligence Throughout the Platform
These features we talked about are just the AI Builder updates that are coming to the maker portal for use in Power Apps or Power Automate. Keep in mind there are so many ways that artificial intelligence is being incorporated into the platform!
We keep hearing about more and more applications of Copilot. Copilot is a selection of AI-powered features to make the platform easier to use for both makers and admins. Some of these items are generally available now, some are in private preview, and many more are coming soon.
Some examples for makers include Copilot to assist with building Flows, Apps, and Power Virtual Agents. These Copilots allow you to explain what you want in natural language and then the tool will build the solution for you or at least get you started down the right path. Makers will also be able to find ways to deliver similar features to the users of these tools. In Power Virtual Agents, for example, you can power your bot with OpenAI so that users have powerful artificial intelligence backing up their answers.
We will also see copilots and artificial intelligence within Dynamics 365 in the form of Copilots to guide sales users; automatic summaries of opportunities, accounts, and cases; and guided case handling in customer service.
There are so many great AI features on the way for Dynamics 365 and the Power Platform! It's going to be amazing to see the innovation that is coming in the next year. What is your favorite feature in the release notes? What topics are you focused on?
---