How Armanino Is Leading the CXO Evolution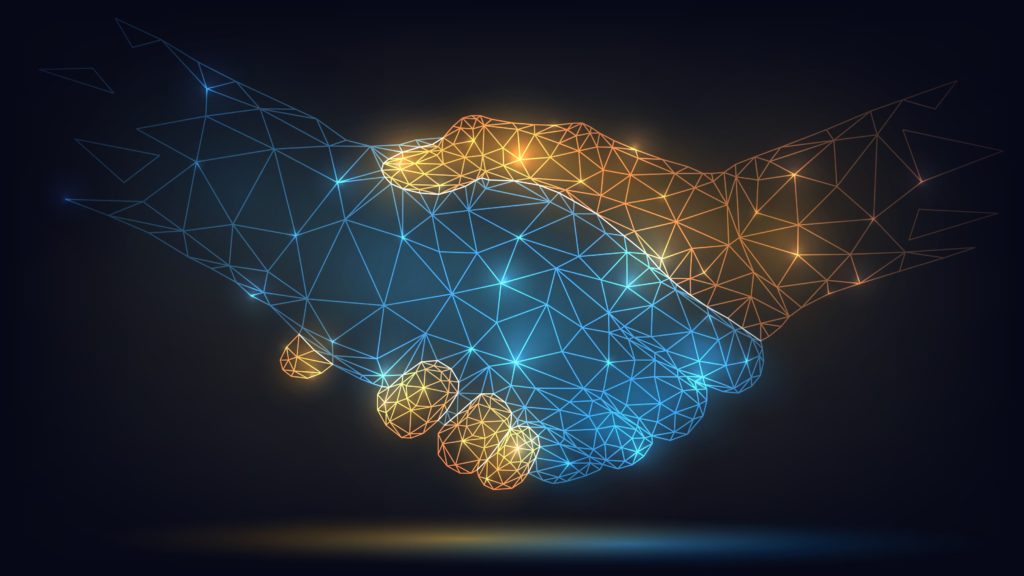 Acceleration Economy Analyst Perspectives are designed to help executives garner a better understanding of the business implications presented by a vendor, technology, or market.
I had the opportunity to sit down with Ryan Prindiville from Armanino LLP, one of the top 20 largest independent accounting and business consulting firms in the United States.
What Are Partner Ecosystems and Why Do They Matter?
Traditionally, organizations have leveraged channel partners to help purchase, implement, and support their technological solutions, and had the expectations of resolving any issues that would arise after implementation. Beyond that, some companies would pull the channel partner in to help streamline business processes while implementing the technology via outsourcing.
Back then, the term used for channel partners was "vendor," not "partner." Organizations wouldn't give the vendor a second thought until they needed additional help.
But things have changed.
The evolution of how technological solutions collaborate with each other to deliver purpose-built solutions has evolved. No longer are channel partners pushing what they think is best for customers; they have shifted to a strong co-innovation approach to help their customers with technology.
Furthermore, partners are collaborating with each other to fill gaps and create new IP that customers need by recognizing the shifts in the market.
So, what exactly are these new partner ecosystems?
These are more than just delivery vehicles to put some sort of technology into place. A channel partner is vital to the ongoing success of companies to compete fast or concede faster.
Who Is Armanino?
Founded in 1969, Armanino has evolved into one of the top 20 largest independent firms in the United States, comprising 2,600+ employees, 132 industries served, and 7,000+ clients worldwide.
The firm's tremendous, continued growth over the past several decades can be attributed to Armanino's PVAs — purpose, core values, and strategic anchors that all its team members share and define the way the firm approaches challenges. These PVAs are defined as:

Wickedly
Smart
They never stop challenging ourselves and each other to innovate, improve and move the firm forward

Courageously Connected
They embrace a diverse connected community where all belong. Unmuted as their unique authentic self, everyone is valued and celebrated

Empowered

They encourage their people to follow their ideas and passions and give them the freedom and support to succeed

Positive Energy
Their positive attitude and spirit are the force multiplier that drives their success

Firm First
They support one another and always put the firm's best interest ahead of department or individual concerns
---
According to Armanino, its mindset is a little different from other firms in the industry. When Armanino talks about the cloud, technology, digital transformation, or implementation, the firm's mindset is very much about the practical realities of helping clients address their most pressing challenges and transforming their business to meet market demands. Armanino asks: "How do we help our customers make a tangible impact on their business today?"
Armanino's intention is that it will be with customers for a long time. It helps clients build long-term roadmaps that help them achieve their business goals, with guidance and support from Armanino's experts along every step of the way.
The Road to Leadership
In my chat with Ryan Prindiville, Consulting Leader at Armanino, we discussed the evolution of the CFO from being viewed as the "numbers person" to a strategic voice at the CXO table. This is the reason for Acceleration Economy launching the Future CXO Office Channel, with the intent to emphasize what CXOs should be doing today to continuously drive digital transformation.
With a similar concept, Armanino has a strong focus on helping companies optimize their strategic growth through its CFO Evolution® 2.0 initiative. For them, the CFO should be positioned "for a new transformational business model, one that requires the skills of an innovator and influencer to deal with the disruptive landscape."
The Intersection of AI and Digital Transformation
Too often, people get hung up on the ambiguity of artificial intelligence without realizing how much it has been democratized for easy accessibility and use. But for Ryan, this is something that he and the firm "dedicated time resources and money to help demystify and make concepts like AI and transformation relevant."
Additionally, Ryan called out the realities of how AI and digital transformation are viewed. They are often thought of as "dirty words" because they "bring a level of expectation" where customers have "push-button" expectations and organizations think they can "slap AI or slap digital transformation on, and there's a magic button or cloud thing that happens."
The stage is now set for Armanino to have an honest conversation to help "stop the stall on artificial intelligence" and truly manage the intersection of AI and digital transformation to unlock AI's potential for companies across a wide range of industries.
The Bottom Line: Armanino AI Solutions for Business
Having a solid partner relationship is necessary for any organization that is looking to remain competitive. Businesses that believe they can fly solo will reap the pains down the road due to ignorance of the possibilities, poorly executed implementations, under-skilled people, lack of time or resources, and more.
Armanino's strengths across its services and software — coupled with a laser focus on industries, individuals, and navigating digital disruption — serve as an ideal champion for your business, meaning the customer benefits while the partner ecosystem continues to flourish.
---