Put Value First and the Rest Will Follow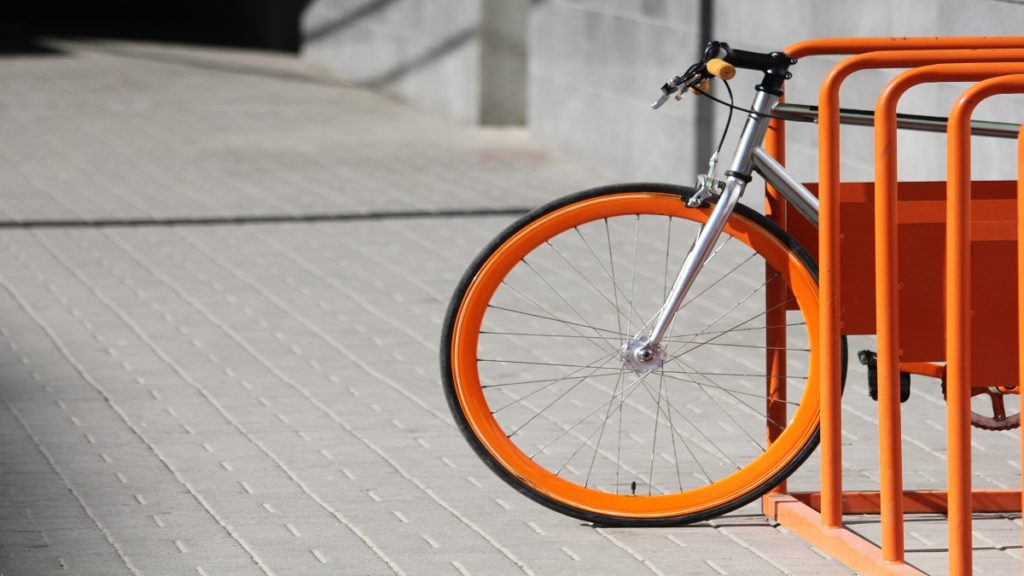 Dive into strategy planning and change management at the onset of your cloud ERP project. That is the best way to avoid additional cost, effort, and business interruption. And the trick is to define value with a people mindset.
Cloud ERP brings clarity, insight, simplicity, and consistency to how your organization works. So, why do 70% of transformations fail?1
In this article we explain the common problems organizations run into along the way, and the role of change management in ERP implementation. We also look at how you can turn your business goals into guarantees, by identifying where the true and sustainable value will come from.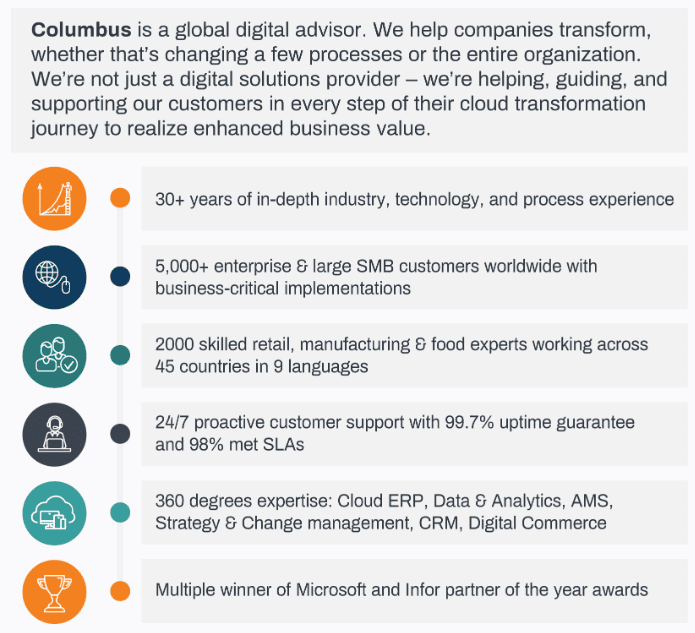 Understand and Engage Your Target Groups
Cloud ERP is fundamentally about change for the better, but 'change' is not something that just happens. Change must be managed to avoid shocks as the project rolls out, and to make sure that the real needs of your business have been identified and addressed in detail. Managing change, and ensuring the value of ERP systems, is about overcoming the hesitation and possible resistance of the future users of the system.
When Cloud ERP project is properly executed, value is added for all stakeholder groups; customers, the business, employees and suppliers. Exploring what the benefits are for users enables you to build a clear value chain into your plans, and into the direction that your ERP project takes.
This approach is about putting value first but with a people mindset. People sometimes have little understanding of a company's vision and often show limited enthusiasm or support for it. To eliminate this distance between company goals and the people responsible for helping to achieve them, you need to listen to people's concerns and engage employees.
Engaging users early, and mapping their journeys, will motivate them and help all parties identify what the user benefits will be; 'what's in it' for them. ERP change management best practices will deliver insights into better ways of doing things, as advanced analytics provide insights across the value chain.
As their roles and abilities are clearly defined, the users will enjoy the greater contributions they can make to the success of your business. This is a critical area of discovery that links the long-term strategy to the immediacy of change management. It encourages sharing of goals and diligent exploration of how to achieve them.
That is what should happen, but still, many ERP projects fail.
"High failure rates are all too often not the fault of the project. The problems start at the planning and preparation stage"
Assume Nothing
High failure rates are all too often not the fault of the project. The problems start already at the planning and preparation stage. The most essential stages are sometimes omitted because they seem so glaringly obvious, that management believes that issues will resolve themselves.
Here are some classic assumptions2:
Users will adopt it because they'll see the benefits (enormous, wide-ranging)
It's cutting-edge technology. They'll get used to it (click, drag, drop; how hard can it be?)
This is a technical project. The IT team can take care of it. How the business uses it is up to them (we've given them the tools, now it's up to them to open the toolbox)
These are common traps to fall into, but businesses keep falling into them.
Success is about people working together. That's a goal that you can achieve by enabling people to share information and skills, acknowledge the value of giving and receiving help and advice, and to be open and susceptible to change. Change management strategies for successful ERP implementation come from giving prominence to these compelling truths.
It's never too late to rectify the problems when a Cloud ERP project fails to deliver on the goals set for it. They are not necessarily always momentous problems. It will be too late though to gain back the funds invested in the project, and recoup the time lost (months of misdirected effort and inadequately deployed human resources). It becomes far more challenging to rationalize to the business that Cloud ERP will deliver on its expectations if it fails to do so in the first place.
How to Prepare to Succeed?
To achieve 'first time round' success—in implementation, adoption, and meaningful transformation—forget the idea that Cloud ERP is just a technical change. As long as it is viewed this way, it will stand every chance of prolonging the pitfalls, the operational siloes, and resistance to change.
People resist change because it is in human nature to fear the unknown. Individual users and departments bring varying levels of understanding to the processes involved—as well as higher-level business goals and target outcomes—either before the project begins, as it develops, or once it is completed. Occasionally, lack of clarity runs across all three phases.
Change cannot be imposed. It needs to be embraced. Enthusiasm cannot be assumed, it has to be earned. Success can only be guaranteed if the anticipated future mode of operations is inclusive, communicated, and collaborative.
At Columbus, we believe that every Cloud ERP project must start well before diving into the technology. The foundations of success come from formulating inclusive strategies for change management. They should be built on the three value pillars of business, people, and technology as a holistic framework.

Five Key Steps to Planning Confident Change
Columbus recommends an ERP change management process which we have employed in helping to drive success for customers in manufacturing, food and beverage, and retail. Our approach is to create a stepped plan based on detailed examination of the organization's readiness for change.
Plan: Delivering impact and managing change are intertwined challenges. You have to define the desired impact and where in the organization it will have the greatest effect. Even if that's where the change will have the greatest impact, it will also have 'knock-on' effects across other functions and departments, a wider user base than that directly affected. To forge this connection between value and change, it is critical to assess the need for change, and the actions that will make it a smooth transition rather than a major upheaval. The goal at this stage is to chart your course through change with the aid of a value dependency map to pinpoint the value of your ERP system.
Engage: You must understand who the stakeholders and process owners are. And then you have to truly involve them, share, validate and agree on plans with them and, above all, nurture their support. We help to train leaders within the business, and other stakeholders, to manage change and realize value. Make your people special and the project will be too.
Assess: Through deep-dive workshop sessions, our industry experts work with customers to understand how proposed changes will impact not just the business and its efficiencies, but also the culture. From these explorations, the creation of value realization plans will ensure focus on the drive towards bringing the intended outcomes to life.
Create: From the first two stages we create change journeys relative to the stakeholders who will be impacted by change. By defining realistic measurement criteria and follow-up value, exhaustive detail of these journeys uncovers foreseen problems. However, they often reveal further requirements to resolve issues as the project develops.
Execute: The agreed journeys are then built into the plan. There are numerous similarities within industries and often between customers in diverse industries. Columbus brings an overview of the Cloud ERP landscape, enabling you to benefit from industry and technology best practices.
For the discipline of ERP change management to work, it has to be about far more than ticking the right boxes to make sure everybody was consulted. It must be anchored by collaboration with your teams.
It's an approach we brought to Vestjyllands Andel when we accompanied them on their new ERP system journey. "We had to choose between two paths when we started the process", says Anne Cathrine Larsen, the organization's CFO and ERP project manager. "One path was for us to sit down and create the whole system and present it to the user. The other path was to have all the users help us create the system. And of course, it was the second path we chose".
Let's Summarize
Columbus places the need for sound strategies for change management at the heart of every Cloud ERP project. Not just because we frame the parameters for robust change management practices, but also because this is where the seeds of ROI success are first planted.
Whilst it may seem that our holistic approach is solely focused on people management (education, involvement and, onboarding), 'Value First' is comprehensive in its reach. In this regard, value is also about value for money, maximizing the ROI potential of your Cloud ERP project.
Having looked at the critical relationship between people and the processes being put in place to enhance their roles and capabilities, the question arises as to where this step-change will come from. Cloud ERP will become a hub for people and processes but, also and significantly, for data; how it is used and how AI will deliver insights that people alone simply could not rival.
1-McKinsey & Company; 2-Based on Columbus independent customer research
So What's Next?
Every planning stage you need to consider is outlined, with essential steps to follow, in our detailed Guide "Complete Cloud ERP Lifecycle: from strategy to adoption and beyond". Read it now!