Maximize Productivity with Prospect-to-Cash Efficiency of Microsoft Dynamics 365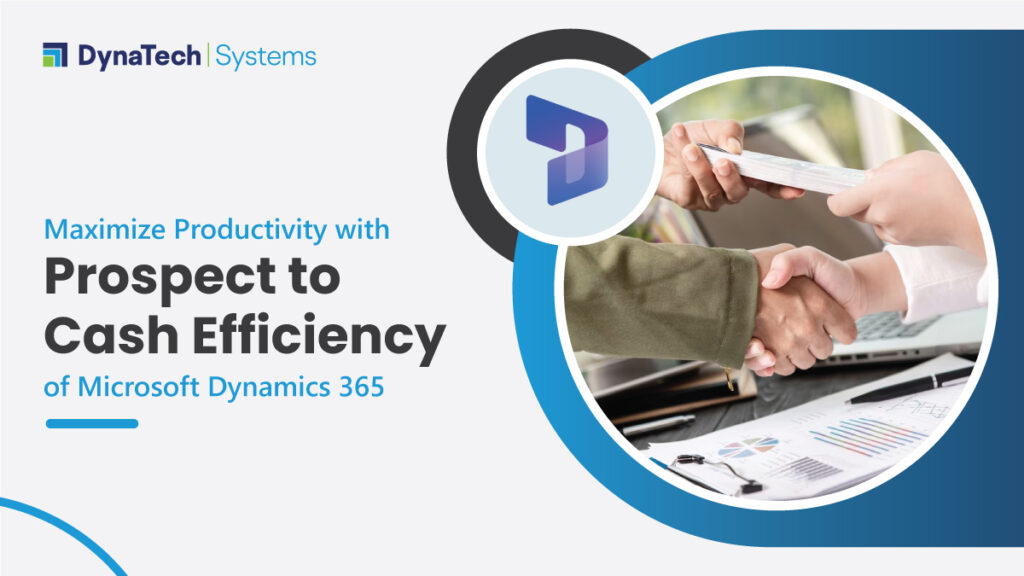 Efficiency in customer engagement is invaluable. The main challenge is to ensure that the data traverses flawlessly between Dynamics 365 Sales and SCM. It spares the associated teams the task of manual synchronization.
The Prospect-to-Cash integration is developed to enhance efficiency between Dynamics 365 Sales and SCM. Enterprises can achieve true end-to-end process support with this feature.
Integrate Sales Quotation Lifecycle
In both Dynamics 365 Sales and SCM, sales quotations can be generated as well as processed. It is vital that when the sales quotation is processed in one application, it should be reflected in the other application precisely. With this visibility, the teams gain insights into future demands so that supply planning can be carried out. Also, the front-office and back-office should co-ordinate to enhance sales quotations by integrating essential insights which are held exclusively by the back-office staff. Furthermore, the changes done by the front office should trigger necessary updates in Dynamics 365 SCM.
How can this feature benefit the organization?
Integration across the entire quotation lifecycle
Abolish the need for manual duplication of sales quotations by initiation of the sales quotations process in both Dynamics 365 Sales and SCM. It ensures a smooth transition of alterations and lifecycle updates between two platforms.
Transparent processing of the quotation lifecycle
The incorporation of the latest concepts associated with origin and ownership ensures a fluent understanding of the application that holds the accountability for processing the sales quotation.
Minimized ownership expenses
Without any additional customizations, the end-to-end lifecycle integration can be carried out. This aids in reducing the cost of ownership.
Integrate Pricing
Microsoft has introduced two new features to ease the process of calculations of price, subtotal, discount, and total while integrating Dynamics 365 Sales. The first feature designates SCM as the authoritative source for pricing in its integration with Dynamics 365 Sales. Another feature empowers computation and subsequent propagation of prices, discounts, and comprehensive totals, particularly targeted at specific sales orders and sales quotations within the ambit of Dynamics 365 Sales integration.
How can this feature benefit the organization?
All the calculations of monetary fields such as extended amounts, subtotals, summary amounts, and totals for sales quotations and sales orders are performed and synchronized in Dynamics 365 SCM instead of Dynamics 365 Sales.
Authorized front-office sales personnel can manually apply discounts via Dynamics 365 Sales that align with the discount mechanism of Dynamics 365 SCM.
As per the requirement, the back-office staff can transmit price and discount-related updates for one or multiple sales quotations and orders from Dynamics 365 SCM to Dynamics 365 Sales.
Asynchronous or synchronous processing of events
Implementing asynchronous processing of Sales-integrated events facilitates the independent handling of these events within Dynamics 365 SCM. This functionality leverages the message processor framework. With this approach, organizations can distinctly enhance user experience and the effectiveness of integrating sales orders and quotations to address a wide array of scenarios.
How can this feature benefit the organization?
There will not be any hindrance to the efficiency of the front-office salespeople using Dynamics 365 Sales, by potential delays in processing integration-related events.
Organizations can enjoy the flexibility to process certain events as synchronously or asynchronously. This flexibility ensures optimal user experience.
Enhanced system performance guarantees a positive influence on user experience in both applications.
To understand the Prospect-to-Cash Efficiency of Microsoft Dynamics 365 in detail, connect with DynaTech today!