How Developments at Community Summit Impact the Microsoft User Community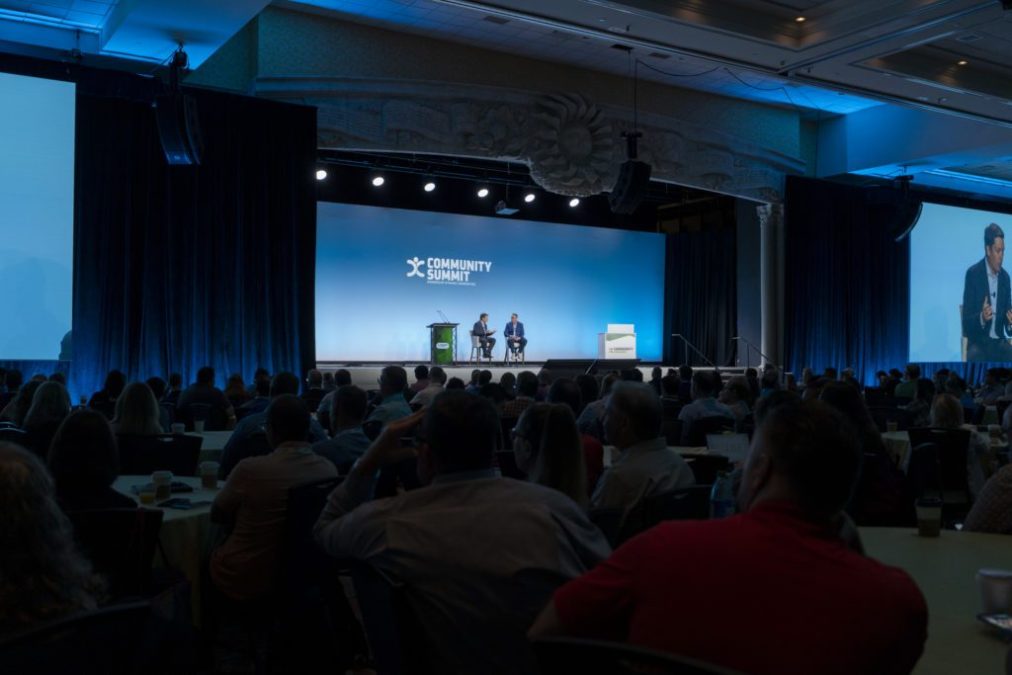 Community Summit North America, which took place in Orlando, Fla., was highlighted Tuesday by an entertaining keynote focused on innovation as well as product and community updates. The Summit also got an inspirational update on the community's support for Ukraine; as well as women in tech.
Innovation Keynote
Business growth expert Jeff Havens, Tuesday's keynote speaker, provided a framework to fuel innovation, all the while urging attendees to recognize that innovation isn't reserved for an elite few and that they, too, can innovate, and that the steps are straightforward. They should start with small changes that gain speed and impact until they come to be major innovations.
Havens' talk, called "Uncrapify Your Future," even boiled innovation down to a four-step process:
Ask questions.
Consider answers or solutions.
Start testing your solutions.
Adapt or repeat.
Apple's iTunes came to market without any original technology but, rather, as an answer to a question that needed to be addressed: How can a company enable/streamline legal music downloads — (as opposed to the Napster model)? Because Apple asked the question, considered answers, and began testing its solution, it got a legal download mechanism to market before anyone else, even without inventing any of the core technology.
Similarly, the launch of the World Wide Web in the early 1990s came 30 years after the internet was actually invented. And it was only when a majority of people had internet access in their homes that the internet and the web took hold.
"Most innovation is about incremental improvement, not some entirely new product out of nowhere," Havens said. "Your goal should be to make a small improvement that, over time, can compound into a big one."
Havens said we all carry out this process with regularity — such as figuring out how to pay for the kids' tuition costs or other problems that come up in daily life. "People talk about innovation like it's a skill," he said. "That is condescending and insulting."
Dynamics GP Product Updates
At a Dynamics GP general session, Microsoft provided product update plans regarding the GP 18.5 October release and gave a more long-term outlook for that product relative to Business Central.
GP 18.5, according to Microsoft's Terry Heley, senior escalation engineer, includes:
Account category lookup options
Warnings and tools to manage inactive vendor address records
Ability to print 1099-NEC forms
New cash receipts option in transaction entries
Workflow option for "no approvals needed"
Perhaps bigger news came when Microsoft Vice President of Small and Medium Business (SMB) Mike Morton said 18.5 will be the last release of GP with major new features, but the software will continue to receive regulatory/tax and security updates. New features and investments will primarily target Business Central (BC), he said.
"BC is where we're going to have the vast majority of our investments in terms of SMB segments," Morton said. "GP is going to be supported for years to come, but if you want to look at transforming your business, we want to talk to you about Business Central."
Business Central is the platform to support artificial intelligence and machine learning for functions such as predictive forecasting and management of cash flow, he says. It also includes support for Shopify e-commerce integration and other advanced features.
Women in Tech
At the Women in Tech event, Gayle Keller, chief reinvention officer of Gayle Keller, LLC, presented the keynote on "Sustainable Empowerment: Taking Calculated Risks in Your Career." Keller is also the bestselling author of Full S.T.E.A.M. Ahead. In the keynote, she encouraged women to take calculated risks in their careers and explained how they can do this one step at a time. Allyship was a key topic, as having a support system is vital for women in the workplace. She also touched on imposter syndrome, which many of the attendees acknowledged that they can relate to experiencing.
Following Gayle's keynote, Ann D'Emilio, channel manager of Vertex; Jennifer Harris, founder and CEO of TMC; and Cathy Richards-Ingram, audio-visual systems engineer of Avalara, led an inspirational discussion and shared advice from their experiences as women in technology. The panel continued the conversation on failing forward, fostering community, unconscious bias, and advocating for underrepresented groups. The panelists even touched on what it's like being a mother and carrying guilt when leaving for work.
After the session ended, there was time for networking and connecting with other attendees. Women were able to walk away truly inspired, as many shared how they felt empowered to take a risk now that previously they thought they would never make.
Community Support for Ukraine
There were encouraging updates on the ways that the Microsoft community — vendors, user groups, and Community Summit itself — is rallying around besieged Ukraine.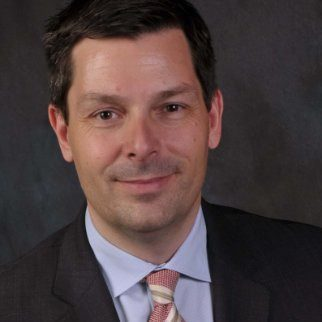 Thomas Ajspur, CEO of Enevate, spoke with John Siefert, CEO of Dynamic Communities, which hosts Community Summit, during the morning's opening session. Ajspur detailed collaboration between Enevate and several competitors (Argano Arbela, SIS, Global Mediator, OnTargit, Clarity, and Smart Systems) to help people in Ukraine.
Specifically, the competitors joined forces to:
Raise $1 million for the people of Ukraine
Set up offices and apartments in bordering countries Romania, Poland, and Hungary to facilitate getting people out of Ukraine
Created a network of friends in Ukraine to supply transportation, housing, food, shelter, clothes, and more for people leaving the country
Made contacts with private military to bring people to safety
The community warmly received Ajspur and his efforts.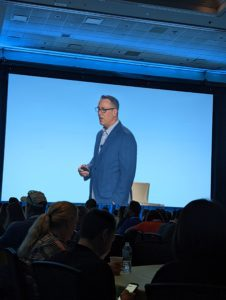 In addition, Siefert updated the community on donations from Community Summit, which has contributed 5% of all Community Summit registration fees to the initiative Ujspur and his partners assembled.
He then introduced the "for user, by user" Dynamics Communities learning platform.
New Website for User Groups
Siefert shared details on a soon-to-launch new website at dynamicscommunities.com, which will unite existing sites for the diverse user groups represented at Community Summit. It will include forums and discussions for all user groups on a single site for the first time, with the ability to access all content for one fee.
Some of the earliest content for the site, which rolls out in November, will be presentations from Summit 2021 and 2022. It will provide a year-round Community Summit experience. "Summit NA only lasts a few days; this environment lasts all year long," Siefert said. The site will also introduce the concept of a user group expert, a paid content curator, and a developer that will manage content for the community. The site will feature playlists by technology topic or theme.
$249 per year for a single user
$499 per year for corporate membership for up to 23 users
$999 per year for enterprise membership for unlimited users
Those costs are 30% below the cost for the existing user group sites.
Additional reporting by Sara Cordova.
---