The Value of Uptime Monitoring in the Food and Beverage Industry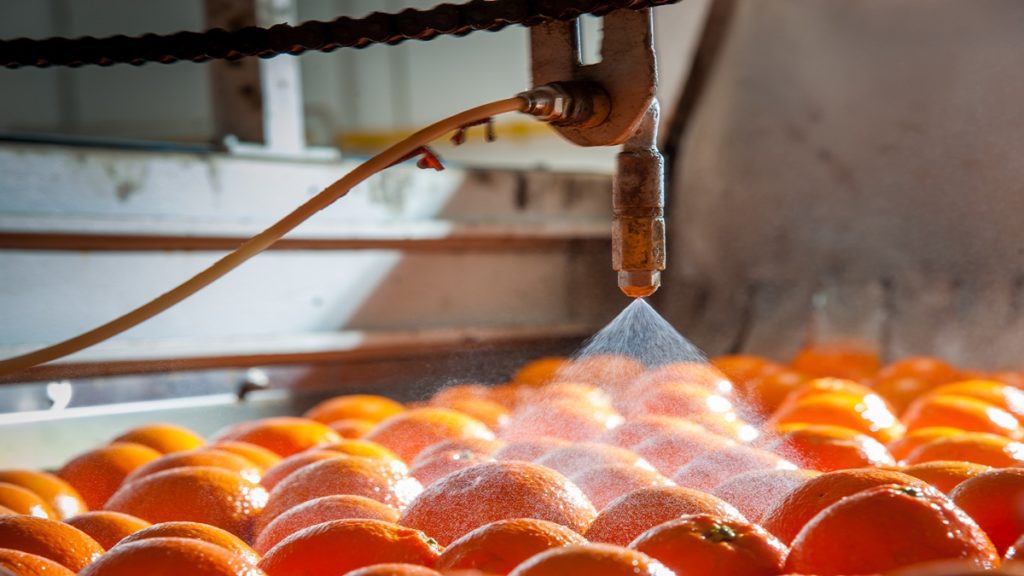 Although the term "downtime" often refers to machinery and the potential stalling of production, downtime is also related to network stability. Whether it's the entire network crashing or one system malfunctioning, either scenario can lead to a company standstill.
Downtime issues can affect network quality and critical business applications. In the food and beverage industry, these risky situations can affect not only the supply chain, but also the quality, safety and temperature of raw materials and finished product.
Shotty internet connection, power outages, devastating natural disasters and overwhelmed servers are only a few of the causes of network and application downtime.
Impacts of Downtime
The consequences of downtime can be both financially severe and detrimental to the success of a food and beverage manufacturer.
Your organization's productivity in one or many areas could come to a halt. Employees who rely on the ERP system, for example, can't carry out their tasks, effects of which could ripple across the company. With unoccupied employees, the organization incurs the expense of billable hours – without actual work being done.
Food waste, spoilage and shrinkage and their costs are major concerns in the food and beverage industry. Manufacturers account for almost $2 billion of the United States' annual food waste, according to Feeding America.
As a manufacturer, you understand the importance of keeping the supply chain moving and customers happy. When downtime strikes, brand reputation and customer loyalty can be put to the test.
What is Uptime Monitoring, and How Can You Use It?
A cloud-based solution is the end-all-be-all for optimized and efficient food and beverage manufacturing; however, it still needs to be monitored for general operation, maintenance and administrative details. Although Microsoft guarantees 99.7% uptime and accessibility, this guarantee only relates to the cloud infrastructure – not the data or applications.
Errors or imbalances in configuration, resource allocation and databases can cause an ERP solution to malfunction, which is where uptime monitoring shows its value.
Uptime monitoring is controlling, monitoring and optimizing system operations to avoid downtime. By keeping a close eye on your network and systems, you gain peace of mind.
Avoiding failures and performance issues through proactive monitoring saves you money – and customers.
Fix issues before they affect your team and operations. With uptime monitoring, you'll receive alerts about potential problems and be able to remedy the situation before they cause full-scale shutdowns.
Benchmark performance. By monitoring applications and systems over time, uptime monitoring can provide insight into overall performance, which allows you to assess whether another application might be better or consider available updates that haven't been completed or applied.
Hold ISVs accountable. Many organizations rely on independent software vendors (ISVs) for add-ons to meet specific needs within their ERP solutions. With uptime monitoring, you can communicate with your vendors about functionality, performance problems or downtime. When a vendor isn't adhering to their service level agreements, you're armed with the data and proof to potentially receive payment for problems.
Work with a Partner
While it's unrealistic to believe you can achieve 100% uptime, even a .01% downtime can have costly ramifications. When devices and teams are spread across the country or the globe, monitoring uptime becomes even trickier.
Working with a trusted partner to monitor your systems is a great option. The right partner will implement preventative measures with a proactive approach, such as creating a strategic plan for handling updates and installations, and performing regular tests on backups.
Columbus's expert team can monitor the general health of your systems, guide updates and application installations, and suggest opportunities for upscaling or downscaling based on business needs. With our help, systems and networks will be monitored 24/7 to resolve potential issues before they become major problems. Should any issues arise, Columbus can conduct a root cause analysis to prevent the same issue from ever happening again.
Reach out today to learn more about Columbus Global UpTime for Microsoft Dynamics 365. By working with Columbus UpTime, you gain the support of a highly trained IT team.