The Foundations of a Successful ERP Implementation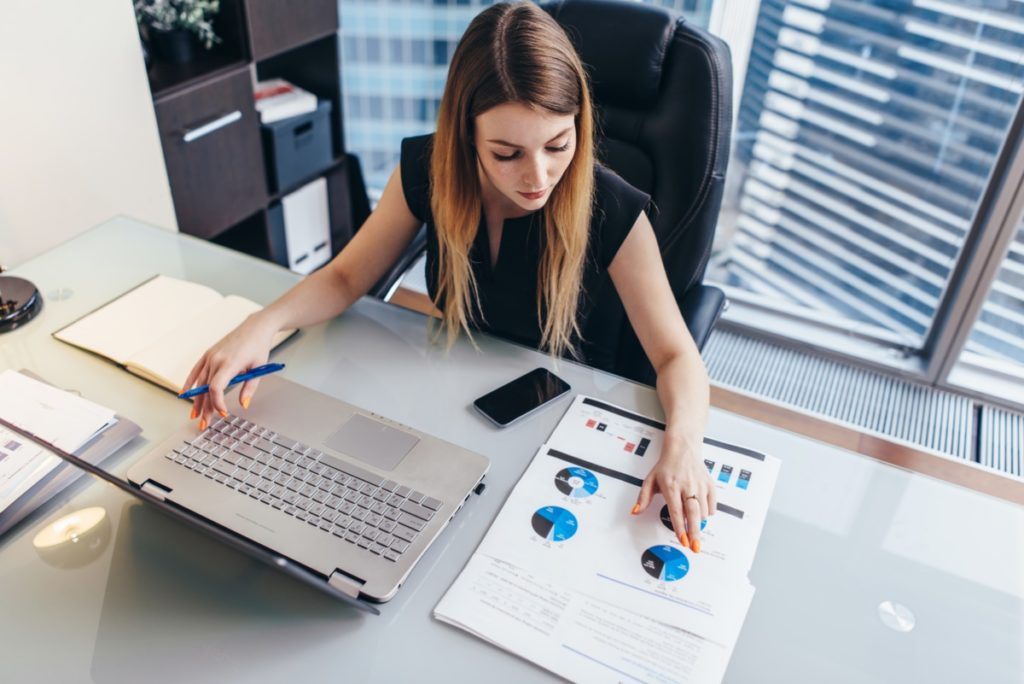 Sometimes laying the right foundation is everything. That's why when the time comes to choose and implement an ERP solution for your business, the difference between whether you realize its full benefits or not often comes down to a single crucial word: preparation.
Done right, the transition to a modern, cloud-based ERP system can be transformative. Consolidating scattered and siloed data in a centralized repository that becomes a single source of truth is a giant step forward. When you combine that with the way that AI, machine learning, and predictive analytics can unlock previously hidden value in the data you have on hand, the payoffs have the potential to become exponential.
In fact, the right cloud ERP system can solve challenges in every stage of your business operations, from planning to production. It can help you compensate for the unexpected, root out hidden inefficiencies that are holding you back, and take full advantage of opportunities you otherwise might have missed.
Depending on the nature of your business, benefits may include:
Supply chain optimization
Better visibility
Smarter manufacturing processes
Better quality control
Lowered costs
More agile response to market conditions
The ability to detect anomalies and spot fraud
Reduced downtime
Better understanding of customer behavior
Improved customer retention
But getting to those benefits isn't as easy as just flipping a switch. First, look closely at three key elements:
Your goals
Your people
Your data
Your Goals: Set the Scene
Rather than jumping headlong into an implementation, it's important to evaluate your organizational goals, assess your needs and then think through the steps in advance.
In fact, most ERP implementations that fail do so for one reason: The businesses involved underestimated the time, resources and effort that were necessary for success.
Because your new ERP system will hopefully be part of your organization for years to come, it's in your interest to invest the time up front.
The good news is that with the right partners and expertise in place, it doesn't have to be prohibitively difficult. Modern ERP systems such as Microsoft Dynamics 365 Finance and Supply Chain Management are designed to integrate well with other systems, with faster processing thanks to the cloud, as well as greater mobile access and functionality. Reduced headaches in the form of stronger security and smoother updates are also good compensation.
Your People: A Vital Piece of the Puzzle
Adoption is essential.
So, one of the most important steps you can take is to consult and involve the stakeholders throughout your organization who will be impacted by the new system — because it won't succeed without their buy-in and enthusiasm. They need to see the new solution as an exciting set of tools that will empower them to work smarter, rather than an obstacle to be worked around.
Make sure users understand how the system will address their pain points and ultimately make their day easier and more rewarding. Help them see, for example, how being able to automate tasks that were previously done manually can free up time and focus for more important goals.
Getting to that place starts with listening to their needs and anxieties about migrating to new technology, so you're ready to answer those all-important "what's in it for me?" questions in a way that rings true and converts skeptics into believers.
When you design your transition around those answers and maximize the benefits users consider most important, it boosts credibility, acceptance and adoption, increasing the chances for success.
Your Data: The Heart of Your Business
Data needs to be at the heart of your planning.
After all, you can't base good business decisions on poor data. Data that's incomplete, inconsistent or inaccessible can cause hiccups and halts, and depending on what legacy systems and silos your data currently resides in, it may take some time and ingenuity to get it ready for the journey to its new home.
One of the most important steps in the transition will be making sure your data is in good shape. Don't assume it's ready to just pour into the new system: You may need to do some important excavation and cleanup work, and build a healthy allowance of time for data wrangling into the process.
Handling the data journey with appropriate planning and care will position you to get the best possible outcome. A trusted partner can help you do this.
An 8-Step Process to Kick Off a Successful ERP Implementation
When you're ready to start your journey, follow these steps to ensuring you pick the right solution and partner for your business:
Step 1: Create Your Plan
What do you hope to accomplish by upgrading your ERP? Whether your answers involve reducing costs, improving data management, boosting security, growing your business, or fostering innovation, or all of the above, they'll help guide your selection process toward a better fit for your needs.
Step: 2: Build Your Team
Recruit the team that will evaluate ERP candidates. Make sure to include stakeholders from across your organization — from management to line workers, sales, marketing, HR, accounting, etc. — so you have representation from every corner of your business that needs to be invested in the success of the project.
Step 3: Map Out Your Processes
Consider the full range of your operations to assess what's working well, and where you see inefficiencies that can be addressed by a modern ERP system. This, too, will provide useful insights when it comes time to choose your solution.
Step 4: Enlist a Seasoned External Resource
At this stage of the journey, outside expertise can make a world of difference. Having an external team like Columbus in your corner who can draw on a deep well of experience and lessons learned from hundreds of previous ERP implementations, as well as familiarity with the full range of available options, will help you avoid pitfalls and zero in on the best approach for your needs.
Step 5: Create Your Timeline and Budget
At this stage of the planning, you'll ideally be working hand in hand with your internal team as well as your external experts to arrive at a reasonable timeline as well as realistic cost expectations. How fast can you move — and is it better to implement all at once or embrace a phased approach, where you strengthen your foundation first and then invest in technology to enhance your process as you go?
Step 6: Identify an ERP Partner with Industry-Specific Experience
It's important to be on the same cultural wavelength as your ERP partner, and industry experience matters, as well. So, as you connect with potential partners, be sure to talk through your unique industry requirements to make sure they understand those needs. Consider developing a checklist or scoring system to track the differences between potential vendors and evaluate how well they fit with your organization.
Step 7: Learn from Others
It's helpful to talk with other clients of your leading vendor candidates, and also talk with others in your industry to learn from their experiences in this realm. Finding out about their stumbles and successes will provide important learning to help you make better choices. Have your vendors provide a demo, and don't be shy about asking questions.
Step 8: Make Your Selection
By the time you've completed the steps outlined above, you should be ready to choose the right ERP solution in a way that's informed by your company's goals, the needs of your internal stakeholders, and the expertise of others who have walked the path ahead of you.
Columbus has worked with hundreds of companies to manage ERP implementations with varying degrees of scale and complexity, so we know this process and this journey well. Over the decades we've learned that one size doesn't fit all — and putting in the necessarily diligence at the beginning, middle and end of the process to arrive at the best possible fit pays the best dividends over the long haul.
Want to learn more about how Columbus can help you select and implement the right ERP solution for your business? Get in touch with us today.