The 5 Steps of the Change Management Phase of Cloud ERP Implementation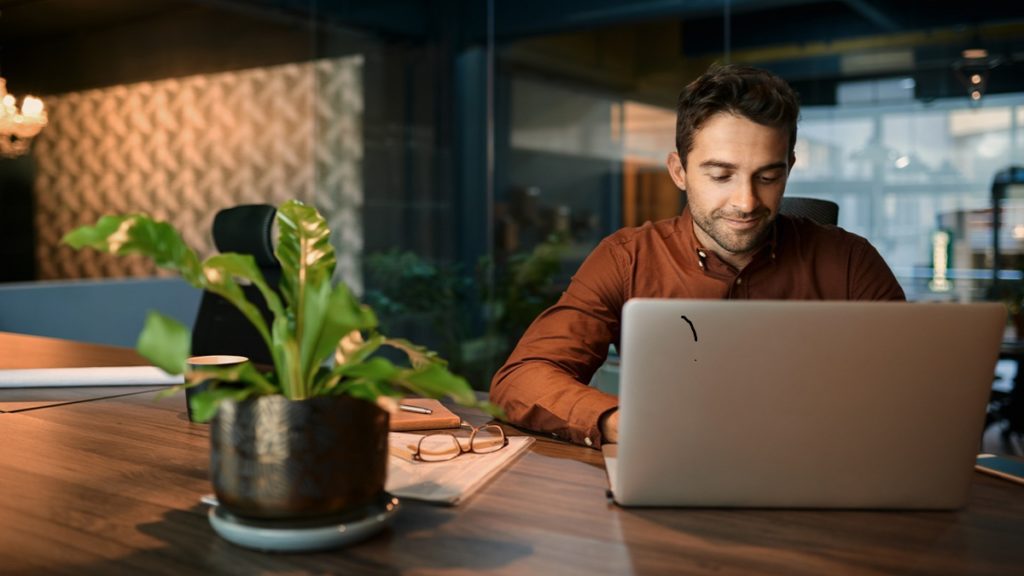 Seventy percent of major change-management initiatives "don't achieve the objectives they set out to achieve."
Of those that fail, the source of the problem lies in human issues, according to McKinsey.
Most ERP failures are in part due to not prioritizing change management and training.
Cloud ERP projects are intended to be far reaching, to the point of transformative. Careful planning is required with this kind of large change. Make sure that your reasons for making the change – the Why, or hoped-for value – are validated by your How, or your approach. A cloud ERP project will benefit your team in direct proportion to their understanding of "what's in it for them."
The seeds of success should be sown early on in any cloud ERP project by ensuring people across the business know what to expect from the onset. As questions arise, it's important to dedicate time and effort to deliver meaningful answers.
This reinforces the project's credibility and reception, while also informing your change-management strategy.
Start with a plan focused on change. Planning out the steps allows for engagement, clarity and inclusivity.
Your checklist for a holistic change-management approach:
Plan: This step is meant to establish and understand the Hows and Whys behind the change. Here you can develop a tailored plan for both people and the overall business and align the intentions of your leadership team.
Gaining and aligning stakeholder mindsets is key to successfully managing change. Be sure to include a plan to build awareness and engagement across the business as the project progresses, as well.
Engage: Tailor your message based on the audience. Ongoing communication will significantly reduce resistance to the change. To pinpoint barriers and pain points, engage your team with questions directly related to their roles. Partner with key stakeholders and process owners to encourage buy-in.
One way to communicate your vision in a simple, engaging way is through a visual change-management roadmap, or a drawing or outline of change-management phases and impacts by role. This should:
Stimulate conversation across the organization
Allow for actively engaged participants in the reasons for change rather than passive listeners
Bring your team into the conversation, allowing them to share their thoughts and experiences
Encourage managers to listen to rather than talk at their employees
Seeing is believing. If your IT department is having a tough time with the preparation stage of change, imagine how much more complex and overwhelming it may appear to everyone else. Having a simple way to deliver the message behind upcoming change is paramount if you want your ERP implementation to succeed.
Create: In this step, develop the roadmap, including the destination, road to get there and how to handle any hurdles you may encounter.
Create a change journey for each impacted stakeholder group. A change journey should include:
The stakeholder's state of mind before the change
The ideal destination for that stakeholder (How do you want them to think, feel, act?)
Potential hurdles and how to avoid or handle them
How to keep everyone engaged
Create a training strategy to account for location, testing and local nuances early in the process. End-user training should include classes and practical sessions that lead up to and go beyond implementation.
Execute: Now it's time to execute the plan.
Build out the change networks, or the people who are leading the change effort
Execute the change journeys, which involve sharing what a team member based on their role may do now and what they can expect to do in the future for any given task.
Measure progress using success metrics set at the beginning of the implementation.
Connect the business and delivery teams through a central control team that organizes workflow and enables teams to communicate.
Assess: Analyze the impact of change on the business by collaborating with stakeholders. One way to capture this data is to hold workshops, where you can solicit feedback and identify gaps.
While this step comes at the end, assessments of progress, change and impact should be ongoing.
Bonus Step: Letting Your Team Have Their Say
This step is not intended to come at the end, but rather be implemented throughout the change. It focuses on opening broader discussions with stakeholders affected by the change.
Your target audience includes C-suite and line-of-business directors, as well as users in affected departments. These conversations should include three parts:
Identifying and managing expectations by clarifying the scale and range of the cloud ERP project
Allaying their fears and resistance to change
Bringing to fruition the cultural change that cloud ERP will bring to the business
These sub-steps target two key goals. One is to identify value (or the Why of the implementation), and the other is to ensure the change is embraced. This requires time and skilled resources that aren't always available in house. This is where a trusted partner such as Columbus can ensure the smoothest path to implementation is taken across the lifecycle of the project.
We can help ensure that you reap the benefits of your cloud ERP implementation by getting your team onboard. Reach out today to talk with a Columbus US expert about how we integrate change management into a cloud ERP implementation.