Monitor and improve Dynamics 365 CRM user adoption to know your top performers with Leaderboards!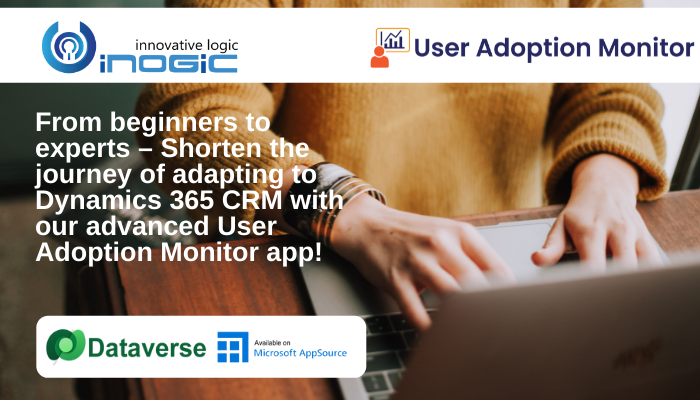 Finding it difficult to keep track of user actions in Dynamics 365 CRM?
Want your employees to make optimum use of Dynamics 365 CRM and increase productivity?
Then User Adoption Monitor is what you need!
A Preferred app on Microsoft AppSource – User Adoption Monitor enables you to keep a track of all user actions in Dynamics 365 CRM, evaluate individual performance of users and thereby helping you to adopt measures to improve overall user productivity.
You could achieve the following with User Adoption Monitor:
Track Actions: Track actions of CRM users including – Create, Read, Delete, Update and Record Open. One can keep track of these actions performed by the users on a Daily, Weekly and Monthly basis.
Track login Details: Track Log In & Log Out details of each user in Dynamics 365 CRM on daily basis. The details of the time spent by each user in Dynamics 365 CRM is specified in this report.
Track Check-in/Check-out: Track amount of time spent by the user on particular Entity records. This can further help in assessing the user performance around the particular task within a stipulated period of time.
Data Completeness: Monitor and ensure the overall completeness of the entity record. It gives user the provision to choose which of the fields from the records of selected entity need to be filled in to make sure that the record is complete. In case any of these defined fields are left blank, then the completeness of the record would be reflected as 'Incomplete' until the specified field(s) have been duly filled.
Aggregate Tracking: With 'Aggregate Tracking' feature you can easily analyze the user performance by tracking the aggregated value of a respective field against chosen entity action.
Leader board and Performance Dashboards: Easily view the activity breakup and individual user performance across Dynamics 365 CRM through Dashboard visualizations to list out key metrics.
Curious to know more about these features?
You can explore and find out more about this wonderful app by downloading it from our website or Microsoft AppSource for a trial period of 15 days.
And share with us your opinions at crm@inogic.com or you can simply book a personal demo.