[Blog] Preparing for Tomorrow Today: A Business Leader's Guide to Future-Readiness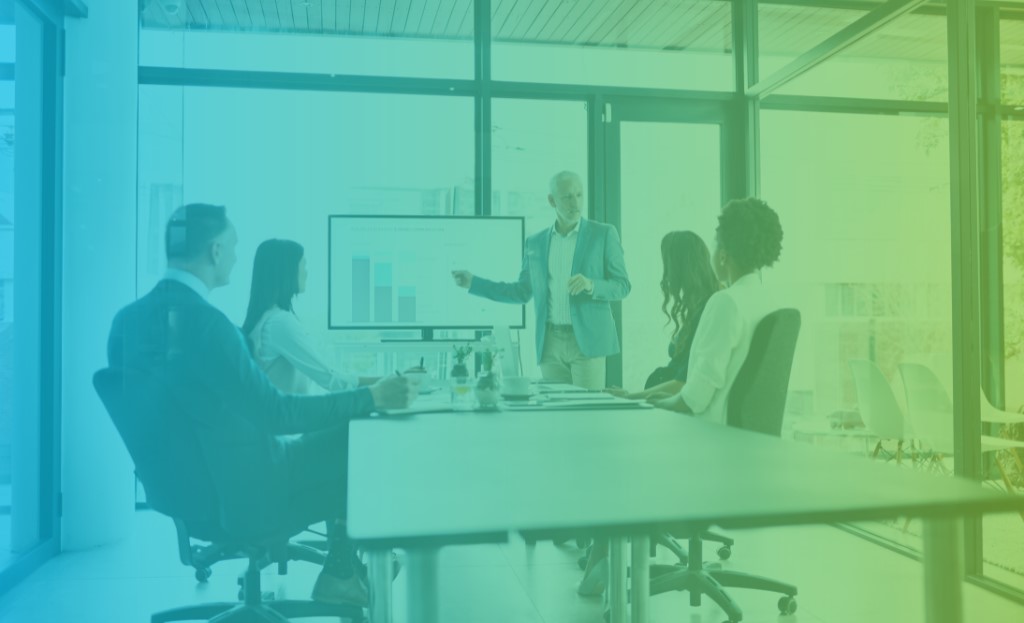 Here's how leveraging finance automation can help you safeguard against future changes and challenges in the CFO's back office.
In today's rapidly changing business environment, technology is playing an increasingly important role.
Business leaders are recognizing the need for long-term tech investments to navigate not only today's needs but also tomorrow's uncertainties.
In the rapidly changing technological and economic landscapes, automation is a cornerstone in the modern CFO's tech stack. Eliminating time-consuming manual tasks that hinder progress with automation allow businesses to meet increasing demands and achieve more with limited resources.
A Tech-Centric Future
The pace of change in today's business landscape is accelerating at a rapid rate–and business leaders have taken note.
A recent report from Bain & Company found that 70% of businesses surveyed globally are experiencing digital disruption. What's more, 85% believe that technological disruption will continue to affect business operations at the same pace over the next five years–or faster.
The haste of technological progress shows no signs of slowing, so it's crucial for businesses to prioritize not only adjusting to keep pace with their competition but also looking toward the future to prepare themselves for long-term success.
This means proactively investing in technologies that can scale and adjust to future disruptions while implementing change management strategies that allow your workforce to be agile.
Let's explore the concept of future-readiness: why it's important today, and how tech solutions like business process automation (BPA) software can help you prepare for an unpredictable tomorrow.
What is Future-Readiness?
Future-readiness is a strategic approach that focuses on preparing businesses for upcoming challenges and opportunities through innovation. This involves anticipating market changes, developing new products and services, and investing in new technologies.
To effectively implement these changes, it's crucial to have a change management strategy in place. Research from Gartner shows that about 50% of change initiatives fail, often due to the absence or ineffective implementation of such a strategy.
However, businesses that invest time and effort into preparing for future disruptions by making appropriate software selections and introducing changes effectively are better equipped to outperform their competitors, safeguard their market share, boost their profits, and protect themselves against future unknowns.
Why Prepare for the Future Now?
Change can be daunting at all levels within an organization. Employees may be apprehensive about abandoning familiar processes, while executives may be hesitant to invest in new technology. As a result, the mindset of "what we've always done has always worked" frequently prevails.
But this way of thinking prevents businesses from navigating the inevitable changes that lie ahead.
The COVID-19 pandemic illustrated how the business landscape can drastically transform overnight, and business environments have continued to shift ever since.
Some of the most notable transformations are:
The accelerated pace of change: Economic volatility and the emergence of artificial intelligence (AI) and machine learning (ML) have hastened workplace changes. In the past five years, the pace of AI research has grown at an average annual rate of 12.9%, suggesting even more advancements on the horizon.
Higher customer expectations: Today's customers have more choices and access to information, making them more demanding than ever. They can easily compare products and services from different businesses and switch to competitors if unsatisfied.
Fiercer competition: The global economy is becoming increasingly interconnected, making it easier for businesses to compete with companies from all over the world. According to Oberlo, a third of the world's population currently shops online: As this number grows year over year, competition will continue to intensify among companies vying for the attention of the online marketplace, meaning it will be more and more necessary for business strategies to implement change rapidly.
Greater risks: The business world is becoming more complex and risky, with new challenges like cyber-attacks, data breaches, and regulatory changes on the rise. In fact, post-pandemic cybercrime has increased by 600% due to new dependencies on digital connectivity. Businesses today must prioritize solutions that offer a secure means of capturing, processing, and storing sensitive information.
The pandemic sparked a global reliance on technology, and these resulting changes continue to gain momentum. To prepare for future disruptions, it's crucial for leaders to develop an effective change-management strategy.
How Does Automation Build Digital Resilience?
Preparing for future business changes will require technology to navigate and adapt. Business Process Automation (BPA) solutions, in particular, can help you keep pace.
Some of the features of BPA software that can help you adjust to changing times include:
Automated workflows and data capture: By automating data capture and workflows, employees can stay on top of their workloads and gain some time back in their day to focus on training, analytics, future forecasting, and strengthening customer relationships. The resulting culture of innovation and continuous improvement strengthens your employee morale and your business's ability to ensure long-term profitability and sustainable growth.
Data analytics: BPA solutions can collect and analyze data from a variety of sources, including your ERP system. This data can be used to identify trends, make predictions, identify growth opportunities, and improve business decisions thanks to better future forecasting.
Compliance: As new tech emerges and times change, new regulations inevitably arise. BPA solutions allow you to configure rules like document retention periods, permissions, and workflow escalations to ensure your business stays compliant in the face of changing laws and standards.
Security: Cyber-attacks are becoming increasingly sophisticated and are targeting businesses of all sizes. BPA solutions mitigate fraud by reducing human error–the source of 95% of cybersecurity issues–and by safeguarding data from unauthorized access or tampering through features like role-based permissions, encryption, and version history tracking.
Getting Your Business Future-Ready with Automation
Automation technology plays a crucial role in preparing your business for the future, but the process can feel overwhelming. Here are some tips to make your efforts effective and long-lasting.
1. Select the right platform for your business needs
When choosing a BPA solution to aid your future-readiness efforts, it's crucial to find a platform that aligns with your business needs.
Avoid solutions that take an all-or-nothing approach, forcing you into expensive and complex packaged agreements that require an end-to-end rework of your existing business processes.
Instead, opt for a platform that offers flexibility. Start by automating isolated workflows like employee PTO requests or expense reimbursements, and then gradually expand to additional departments and processes. This approach allows you to prepare for unforeseen future changes and challenges without the upfront investment or disruption of a complete tech stack overhaul.
Ensure future scalability by implementing automation tools and processes that can grow alongside your business.
2. Implement an effective change management plan
The success of any new process or technology you implement will depend on its adoption rate.
While investing in automation is essential to building a digitally resilient business, it's equally important to prepare your employees and hold them accountable for procedural changes.
To ensure lasting changes that are embraced by your workforce, provide your employees with the necessary tools and training to implement and adapt to these changes effectively.
3. Evaluate regularly
Future-readiness is an ongoing process. Regularly evaluate how your business can become more efficient and better equipped to face future threats and challenges.
Scalable automation solutions designed to grow with your business make it easy to expand automated workflows to various departments, including HR, legal, accounting, and more.
Automating more processes enhances employee agility and allows your business to strategically prepare for whatever lies ahead.
Looking Forward
If the past three years have shown us anything, it's that business leaders can't afford to be complicit with the status quo.
Modern business strategies must have built-in agility measures that allow the workplace to pivot at a moment's notice–and technology plays a critical role in this.
BPA solutions provide organizations a versatile and scalable means of adjusting to any future business landscape. This enables them to stay competitive, enhance customer experiences, and boost their profitability.