Achieving True Enterprise-Wide Security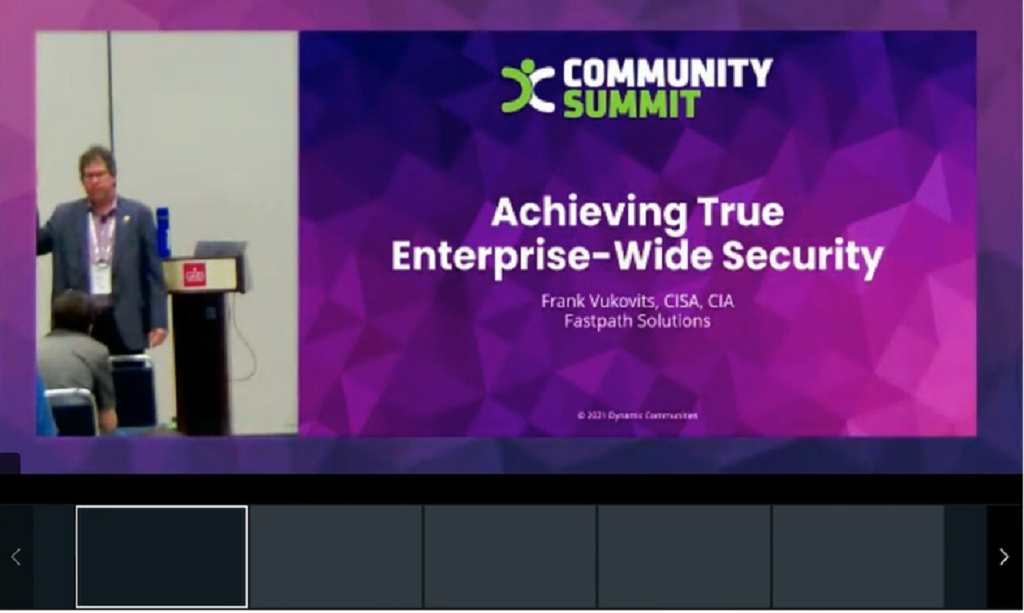 Companies are more worried about the security of their applications and data than ever before. With stories in the news every day around hacking, to ever increasing regulation around personal data, executives are challenging their employees to develop and deploy the right methodologies and solutions to provide the required security controls.
But how do you get there, and what is true enterprise-wide security?
In this session, we explore the balancing of external and internal security threats, the roles everyone in your company plays, from the CEO down to the worker in the warehouse.
We will review areas where threats are coming from, some you may be aware of, but many you may not be, and most importantly we will provide proven approaches for achieving enterprise-wide security in your company, big or small, public, or private.