Managing Security through a Dynamics 365 Implementation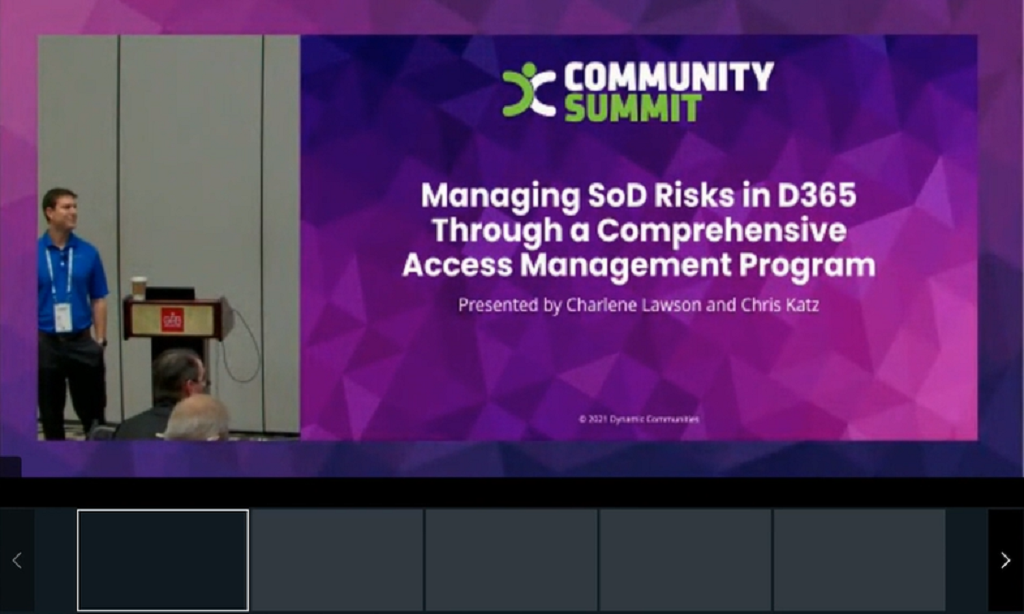 In this session you will learn how to build a strong financial application security program and the components required to manage risk and ensure your program remains successful for many years. Learn how to start your program with a solid foundation of risk minimized roles and enhance your governance processes for a sustainable program that continually manages your application security using risk based concepts.
Takeaways:
How Microsoft Dynamics 365 Finance and Operations security is structured within the application and key concepts for grouping key business activities.
How to develop a Segregation of Duties (SoD) Framework that incorporates risk based concepts that drive decisions on how to address SoD conflicts when they occur
How to build a governance program and key processes that need to be established to protect your application from potential fraud or error.