It's good to know what happened, but its better to know what will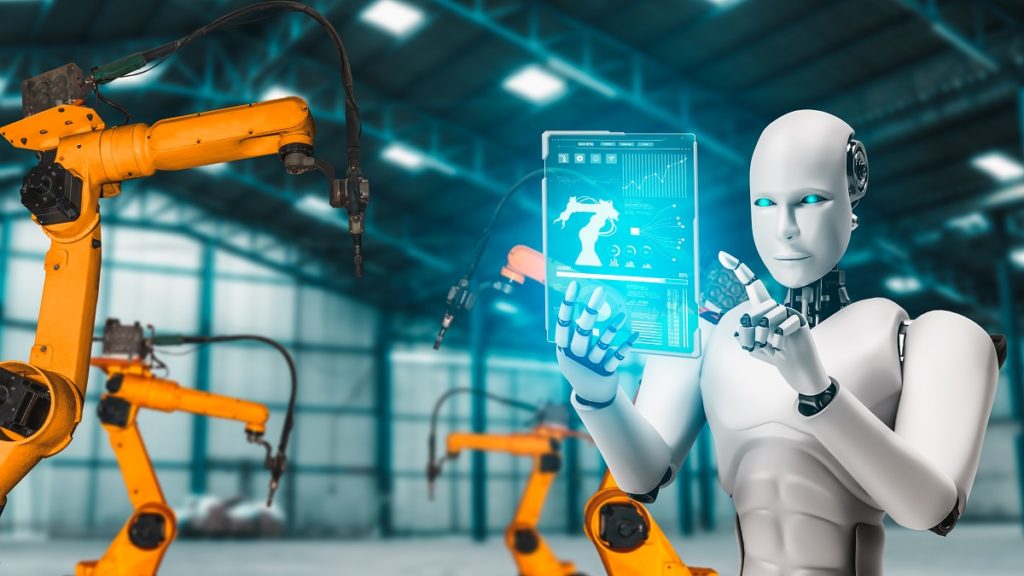 Do you want to make your business more intelligent? Then data-driven decision making, advanced analytics and AI are the way to go!
Data can essentially be the fuel that propels company efficiency, whether you are in the retail, food and beverage, or manufacturing business. Smart, and creative use of data improves your financial and supply chain processes, and drives operational excellence.
You can create excellent customer experience, loyalty and lifetime value – if you integrate your data-driven systems, so that data from CRM, HR, eCommerce, and Project Management systems (and that's not an exhaustive list) are compiled into one single truth. You can also bring in data from external systems, as required by your internal processes: credit ratings, translations or integration with LinkedIn's Sales Navigator. The list can get quite long.
With so many potential benefits of data-driven decision-making, it seems so odd that many companies lack a clear plan for handling data, to put it into good use in developing their business. They assume it's something to sort out later on.
In this article we look at the value of creating a data management strategy right at the start. It needs to be as robust, and exhaustive, as the strategy and change management approach in an ERP cloud project, or any other digital transformation project.
Three steps to making your business more intelligent with data
Data only becomes exciting as a direct result of what you do with it. The excitement factor goes off the scale when Artificial Intelligence (AI) is applied to data analysis, it becomes a catalyst for future success, and a pillar of your digital transformation.
The insights and benefits you derive from data will follow almost linearly from go-live, the condition of course being that you have done things right from the start.
Step 1: Clarify your goals and prepare your data
Data quality must figure prominently from the outset of the project. Our starting point is to create a track, a thread, that will run through the entire data management challenge from its planning to its ongoing use by, and value to, the business.
The data preparation task is much deeper reaching than simply importing data from previously used systems. This sort of approach runs the risk of importing the legacy problems that come from siloed information not having been integrated into the single view (an integrated data platform). The risk is that your data is outdated, unstructured, multiply duplicated, and sometimes even non-compliant. Old ways of doing things will very often not be in sync, with the intentions and goals established in any strategic project – it be a small Advanced Analytics project, or a total Cloud ERP adoption.
Columbus helps you create a clear path to embrace the opportunities that tomorrow can bring. Our goal is to make sure that the project delivers on your goals. Seeing how to best thrive in the future state depends on robust business and financial forecasting, as well as your ability to assess and continuously improve your processes, operations, and productivity. Our experienced business and data consultants have charted this journey for some of the world's leading organizations in manufacturing, food and beverages, and retail.
It's about being pragmatic, and working as combined teams with our customers to explore why a company needs to use its data, who in the company uses it, and what the identified goals and improvements are.
That's the theory. The practice is about hard work and painstaking attention to details: data cleansing, de-duping, compliance, identifying critical omissions in the data, and mapping the data and your data analysis techniques to align with new processes.
Step 2: Create a solid report structure
The first critical step in becoming a data-driven organization is to correctly identify the right measures for your business, and making sure you have the tools to exploit the data.
The defining of business success measures varies by company. Some companies focus on operations, some more on the financial situation, business outcomes, or KPIs to be tracked by executive management.
Getting deep into an understanding of your business measures, or KPIs, is typically called the reporting/analytics stream. Starting this early on in the project is important because it will save you considerable time and effort. This stream includes segregating reports into clearly labeled buckets, such as Operational, Financial and Management.
A well-created report structure is not only best practice, but also an exercise that will trigger ideas for potential advanced analytics use cases. A clear mechanism (with robust governance wrapped around it), should be established to gather feedback, and continuously improve the reporting strategy to ensure it is really adding value to the business.
Step 3: Ready to use predictive and advanced analytics
The intended outcomes and goals for your project become more achievable as a direct function of your ability to predict. You may want to understand the future direction of customer behaviors, and needs, or supply chain impacts and areas for streamlining, the flow of cash, the retention of customers, to name a few.
The proven tools for this job are advanced analytics and predictive analytics. This is the essence and the role of AI. For example, consider the role of AI when it comes to sustaining the lifetime value of your customers.
It is estimated that it is five times more expensive to acquire customers than to retain them. And it gets worse! It is 16 times more expensive to bring a new customer up to the level of an existing one. AI can flag up when you are in the danger zone, when the signs are that a customer may be on the brink of churning. This warning enables you to trigger actions to retain the customer. Our experience shows that just a 5% increase in customer retention can increase profits by 20-25%!
Establishing why, and where, to look to data for the answers, requires clarity about the questions. Enabling AI to perform its function involves a little help from humans. As one example, consider the customer view, and how AI can sharpen your data-driven decision making:
Let's summarize
Our previous article on strategy planning and change management, in our series, highlighted the three overall priorities for any successful Cloud ERP project: the focus on value, people, and data. They are all interlinked, although the ability of people to deliver value is intensified by data-driven decision-making. Data is the strongest link, but can also be the weakest, if treated as just a buzzword for information.
Data must clearly sit at the heart of the business – for you to get the most out of your Cloud ERP project today and tomorrow. This approach is rarely thrown off balance by fresh challenges; it's ready, focused and equipped for the company to serve its customers. It guides better decisions about how to work with the supply chain to respond to challenges – and exploit and create opportunities when they arise. It lives in a very happy place, and Columbus can take you there.
So what's next?
We invite you to read more about gaining the next-level competitive advantage—turning hindsight into foresight—in our Guide "Complete Cloud ERP Lifecycle: from strategy to adoption and beyond".