Increase your Supply Chain Visibility and Maximize Item Profitability with the new Landed Cost Module in D365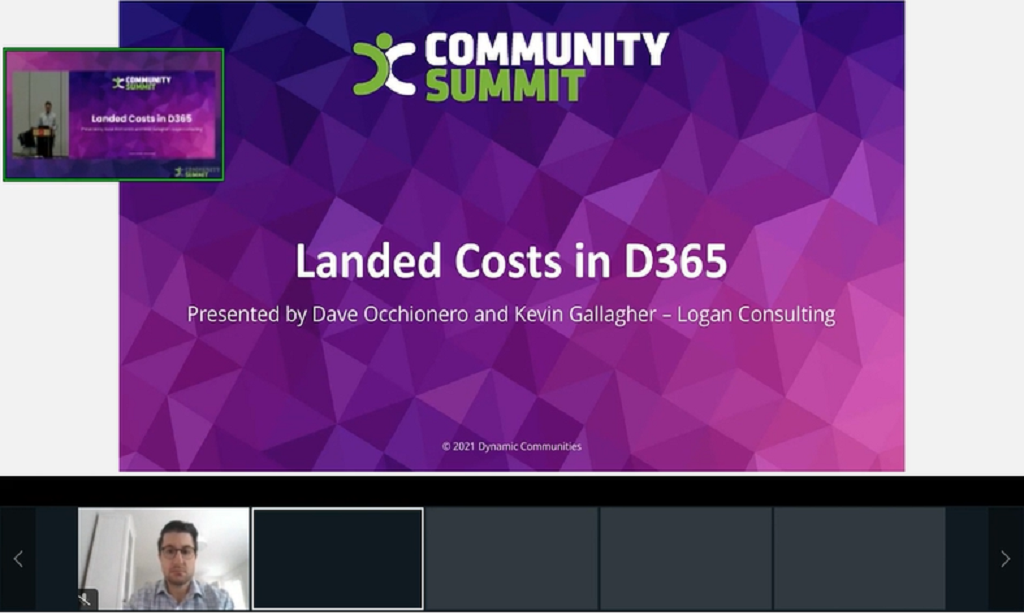 The new D365 Landed cost module released in April 2021 contains a multitude of functionality that can be applicable to many organizations. Increase your supply chain visibility and maximize item profitability. Join this session to learn the ins and outs of the brand-new module. This session will include the configuration of the new module, discussion around some of the modules highlights (Voyages, containers, item ownership, costs, order tracking) and how it can be applied during or after a D365 implementation.
Key Takeaways:
• At the end of the session users will be able to have an idea on how to configure the new module based on their organizational needs.
• Users will be able to manage goods in transit inventory and take ownership from their supplies at the appropriate time and place.
• Users will be able to track all legs of a voyage's journey.
• Users will be able to setup, estimate, and true up cost types that are entered in several areas.
• Users will be able to post & pay invoices related to these costs.