Give Finance and Operations a Boost: RPA for D365 for Finance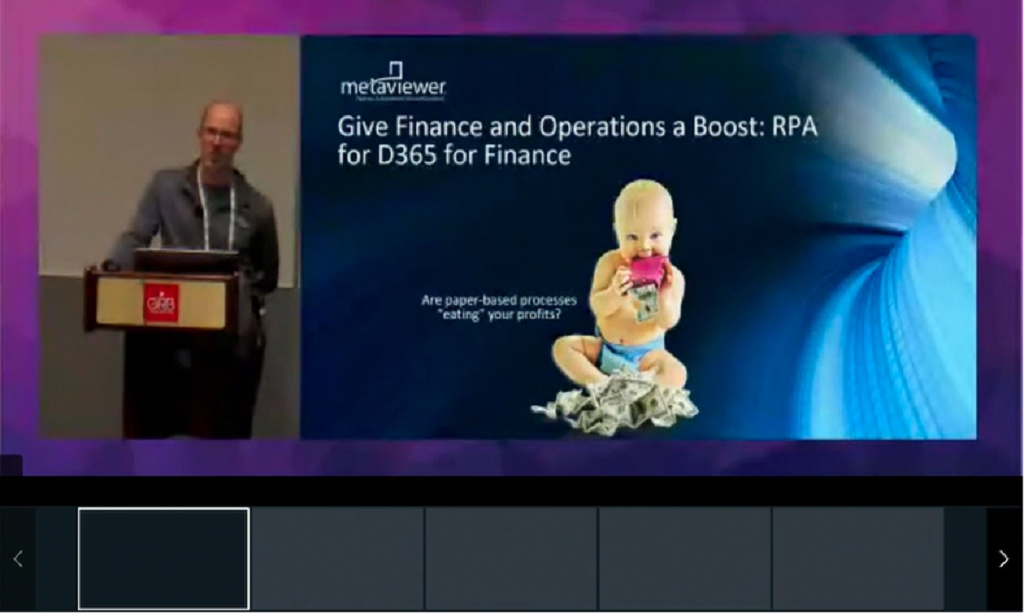 If something is broken, you dig a tool out of the old toolbox to fix it. If you're buried under paper or burdened with manual processes, you'll likely be looking for your technology toolset, including Microsoft Dynamics 365 for Finance and Operations and your AP automation solution.
Integrating MetaViewer with your Dynamics 365 for Finance and Operations solution offers a host of benefits, like automated document capture, intelligent workflow, end-to-end visibility and even more efficiencies. Learn about how MetaViewer paired with D365 for Finance and Operations can repair your manual and paper-based procedures and make your AP team more effective, efficient, competitive and streamlined.
Our Sponsor
Thank you to our program sponsor: