SUMMIT NA 2023 D365 Conference: ATTENDEES GUIDE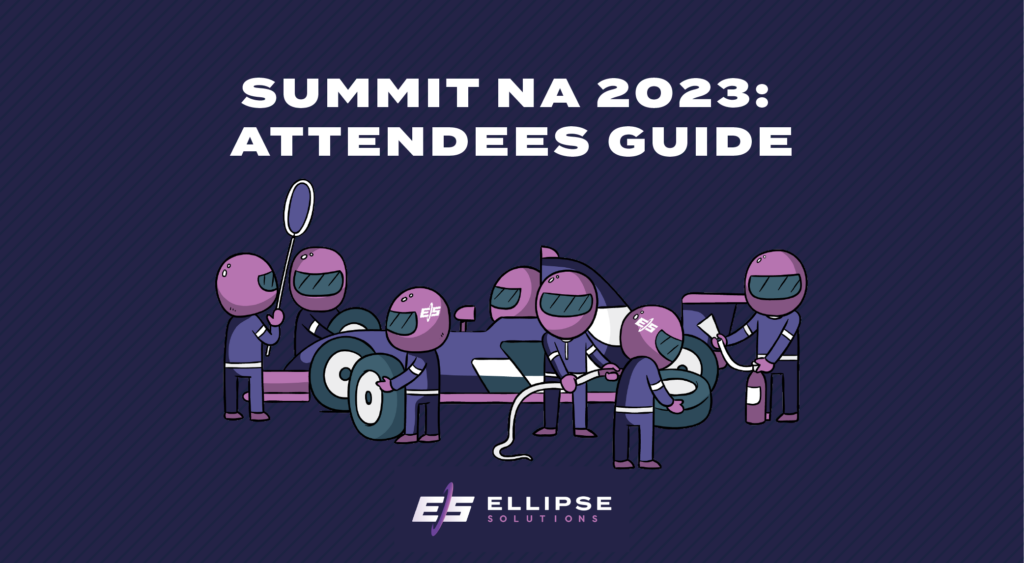 Rev Up for the 2023 Summit NA Event in Charlotte, North Carolina!
Just a few years past the core pandemic, user groups are making a triumphant return, and it's time to rev up your engines for the 2023 Summit NA event! If you were fortunate enough to attend Summit NA, a premiere D365 conference held in Orlando last year, you experienced an immersive five-day journey into the world of Dynamics 365. This year, the event is shifting gears and heading to Charlotte, North Carolina, promising an even more exciting experience.
Prepare for a whirlwind of educational opportunities, networking galore, and deep-dive learning experiences across all Dynamics 365 solutions, including Finance and Operations (FO), Customer Engagement (CE), Power Platform (PP), Business Central (BC), and Great Plains (GP).
Whether you're a seasoned conference-goer or a first-timer, it's essential to be well-prepared, and we're here to provide you with all the details and act as your pit crew for this exhilarating event!
Start Your Engines, Dynamics 365 Conference Enthusiasts!
First and foremost, this conference is colossal. To gear up for this 500-lap event, your first pit stop should be the SUMMIT NA website, where you can register and create a user profile. Don't skimp on the details—add your photo and let people know your networking intentions by utilizing the platform's tools and notification settings. Once your profile is ready, explore the full agenda and start building your personalized schedule. When you stumble upon an intriguing session, hit that yellow plus sign! Within the My Planner tool, located under the profile icon, you can compare sessions, jot down notes, select vendors to visit, finalize your conference plan, and export a calendar to sync with Outlook. Spend your first night reviewing your calendar to get acquainted with this action-packed week!
Stock Up Your Pit Crew
Every good pit crew is equipped with conference essentials: pain relief (for post-party headaches and tired legs), band-aids, business cards, comfy shoes, and a water bottle. If you've forgotten something crucial, like ChapStick or mints, don't fret—head to the EXPO hall and snag a swag bag.
Educational Opportunities Abound
As mentioned earlier, this conference covers a wide range of Dynamics 365 disciplines, boasting over 650 sessions. Additionally, consider exploring these educational opportunities:
Academy
Public Sector Day
AI (Artificial Intelligence) Conference
If you're attending as an individual, take a moment after each presentation to reflect on what you've learned and jot down notes to share with your team. If possible, arrange a quick virtual meeting with your colleagues back at the office to share your insights in real-time.
For those attending as a team, strategize to divide and conquer the sessions of interest. Come together at the end of the day for a brief post-day summary and information exchange. Also, don't forget to check out Ellipse Solutions' own sessions:
"Do You Want to be a Millionaire" on Oct 17, 2023, from 2:45 pm to 4:00 pm in Richardson D.
"Power Virtual Agent in Dynamics 365" on Oct 17, 2023, from 2:45 pm to 4:00 pm in W209B.
"Anatomy of a Learner" on Oct 18, 2023, from 9:45 am to 10:45 am in Richardson D.
"Extending Dynamics 365 F&O (Finance & Operation) Functionality with Power Apps" on Oct 19, 2023, from 9:45 am to 10:45 am in W211.
"Managing Operational Assets within D365: Both In-House and In the Field" on Oct 19, 2023, from 9:45 am to 10:45 am in W205B.
"With Great Power, Comes Great Pages – Power Pages & Microsoft Dynamics" on Oct 20, 2023, from 8:30 am to 9:30 am in E220A.
"Automating Continuous Updates in D365" on Oct 20, 2023, from 9:45 am to 10:45 am in W209C.
"Solving Advanced Commissions in Dynamics 365" on Oct 20, 2023, from 11:00 am to 12:00 pm in W209F.
Our D365 experts will be there, ready to assist and answer your questions, so be sure to stop by and take advantage of this valuable service during the following times:
Tuesday, October 17: 9:30-11:00 AM & 2:00-4:00 PM
Wednesday, October 18: 10:00-11:00 AM & 2:00-4:00 PM
Thursday, October 19: 9:30-11:00 AM & 2:00-4:00 PM
Friday, October 20: 10:00 AM-12:00 PM
Networking Galore
Networking is a vital part of any conference experience, and Summit NA doesn't disappoint in this department. Take advantage of various networking opportunities:
The opening reception on Tuesday from 5:30-8:30 PM.
Breakfast and lunch breaks—grab a sandwich, find a table, and strike up a conversation!
The NASCAR Reception—race simulators and moonshine make for lively discussions!
The Expo Hall—where drinks flow, inhibitions are lower, and you can chat with vendors and fellow attendees about common interests.
Exposition Hall Extravaganza
No conference is complete without the grand Expo Hall, and Summit NA promises an impressive lineup of exhibitors, each showcasing their services tailored to the Dynamics 365 community.
Of course, don't forget to visit Ellipse Solutions, a Microsoft Gold Partner, at booth #1921. We're eager to discuss upgrades, projects, FREE Microsoft funding opportunities, continuous update strategies, Help Desk support, and more. Plus, we'll be hosting "Who Wants to be a Microsoft Millionaire" with exciting prizes up for grabs!
We provide a comprehensive end-to-end solution stack for all organizations built on Microsoft Azure, including Microsoft Dynamics 365 ERP, Microsoft 365 Office Productivity Applications, Artificial Intelligence, and other Azure Cloud Services. If you haven't registered for the 2023 Summit NA event yet, don't miss out—register https://www.summitna.com/community-summit-na-2023/ and use the code "Ellipse10" for a 10% discount. We can't wait to see you all in Charlotte soon!