How a 900-Year-Old Pharmacy Provides a Modern Customer Experience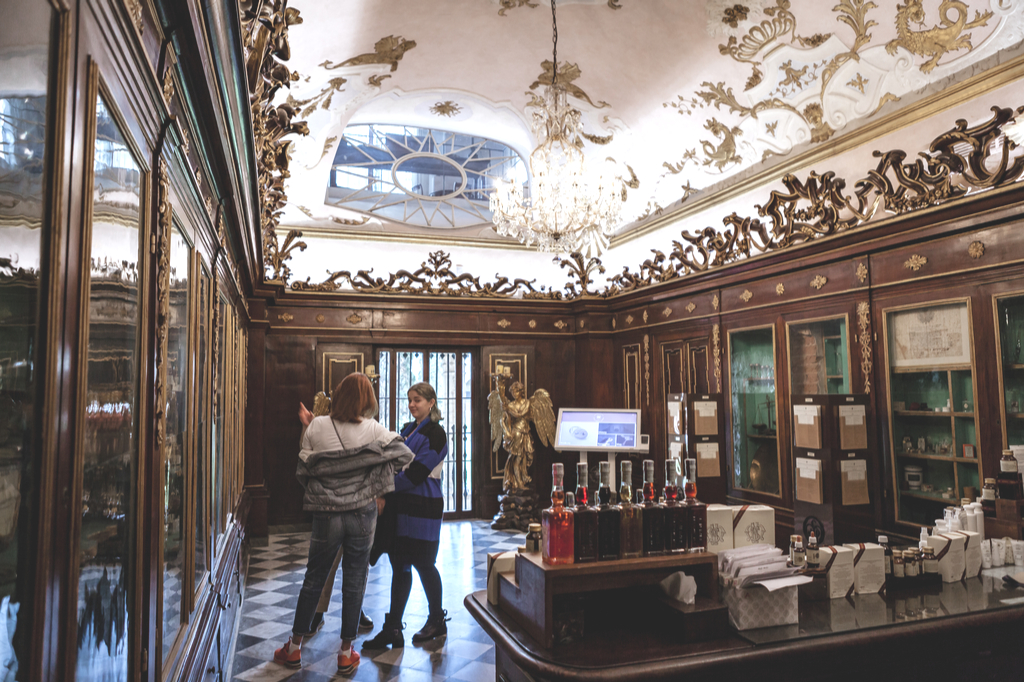 Any successful long-running business must find ways to modernize and improve to maintain growth. In this Acceleration Case Study, learn how Santa Maria Novella, one of the oldest pharmacies in the world, implemented an end-to-end solution to manage its various global locations. By partnering with ArcherPoint, the pharmacy was able to establish an omnichannel experience for its customers, streamline operations, and improve inventory management.
Business Challenge – Managing Multiple Locations
In Florence, Italy, the historic Santa Maria Novella was established in 1221 and has been working with the public since 1612. It now offers cosmetics, candles, fragrances, and luxury beauty products. The company's customer base includes world leaders, royalty, and celebrities. Santa Maria Novella also has numerous store locations across the world.
The American branch of Santa Maria Novella was reacquiring five independently owned stores, and it needed a software solution to streamline management for these pharmacy locations. At the main headquarters in Italy, the company was using disparate systems for back office and point-of-sale operations.
The pharmacy was searching for an end-to-end solution that would:

Enhance inventory management across its stores

Keep up with the demands of a fast-growing business
Serve its retail network and global operations
Track financial information for different currencies

Report financial information to the head office in Europe
Because it was essential to use the same procedures at each location, the company decided to implement the same system in all of the U.S. locations. Streamlining this system was critical to improving efficiency and minimizing errors. It would also save the company time and money.
Software Solution – Implementing LS Nav with ArcherPoint
Santa Maria Novella partnered with ArcherPoint to help determine the best way to replace the existing ERP systems for each store. For an end-to-end solution, ArcherPoint recommended using LS Nav for managing back office and POS operations. ArcherPoint helped design and implement a software solution with omnichannel functions built on LS Nav. The team also integrated it with third-party applications, such as Lanham and ChargeLogic.
The new software enabled sales reps to view real-time inventory, place orders, and receive a credit card payment with secure processing from a mobile device. All of this information is automatically transferred into NAV. The warehouse gets an immediate notification to ship the order, and the e-commerce site can quickly receive payments and orders that flow into NAV.
ArcherPoint coordinated between the company's Italy and US locations. The system went live for four of the stores in less than 30 days, followed by a fifth store shortly after that.
The Result – A Modern Shopping Experience and Operations
The Santa Maria Novella pharmacy experienced an immediate return on investment. By providing an omnichannel experience, the pharmacy's clients can make purchases online, with a mobile device, or in the store. There are also fewer mistakes during inventory management. Now, sales representatives have the tools and information to make a sale from any location.
Additionally, company employees now have secure access to online financial information. The single system made the entire business process flow efficiently, whether from the POS or the warehouse. This convenience allowed employees to better serve the customers instead of spending time on the process.
After implementing this solution in the U.S. locations, Santa Maria Novella plans to implement the software in Europe as well. Its goal is to implement LS Nav for each store in every country, using the same procedures and databases to streamline operations.