[Blog] Building a Tech Stack for the Modern CFO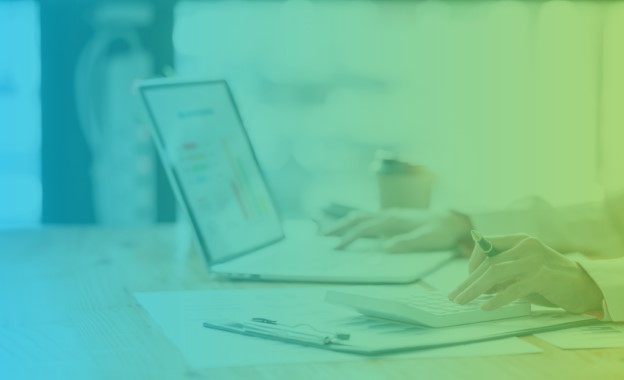 The role of the modern CFO has become increasingly complex, especially considering global economic challenges that make budget navigation difficult.
These new responsibilities necessitate a more in-depth tech stack to support financial decision-making, change-management, and digital resilience.
AP automation is a crucial component of the modern CFO's technology infrastructure, as it will assist in addressing present challenges and laying the foundation for a successful change management approach in the future.
---
The business landscape is in a constant state of flux, with the emergence of new technologies, an increase in economic uncertainty, and shifts in the generational workforce all contributing to the growing changes and challenges.
These changes are having a significant impact on the way that businesses operate, and the accounts payable (AP) department is no exception.
In the past, AP departments were largely focused on manual tasks such as data entry, invoice processing, and payment approval.
However, mounting pressures to "do more with less" have led CFOs to seek new ways to help their workforce become more efficient and more focused on strategic initiatives.
To accomplish this, the back office of the CFO has become progressively more reliant on technology–namely automation–to streamline processes and improve productivity. In fact, in the face of a worsening economy, 78% of CFOs plan to maintain or increase investments in digital transformation to help their business come out on top.
In this article we'll examine how the tech stack of the AP department has evolved over the years, discuss the challenges of using disparate systems to comprise a tech stack solution, and share our tips on building a modern software infrastructure for the CFO's back office.
The Evolution of AP Software
The history of AP automation software can be traced back to the early 1990s, when the rising popularity of personal computers led AP departments to adopt basic on-premises accounting software to optimize processes.
Although these systems provided some time-saving benefits to employees, they were not optimal business solutions, being costly, difficult to maintain, and lacking integration with other systems.
Internet connectivity became more widespread in the 2000s, AP departments began leveraging online invoice processing systems.
These cloud-based platforms offered new levels of flexibility, convenience, and efficiency to finance teams, while also integrating with legacy platforms to reduce the risk of errors caused by duplicate data entry across systems.
In recent years, AP software has continued to evolve. Independent software vendors (ISVs) have emerged to fill gaps and supplement other platforms, offering specialized point solutions for virtually every process in the AP department.
These modern AP software solutions provide a broad range of capabilities, from machine learning-powered data capture to automated 3-way matching and integrated vendor payments.
The Challenges of Fragmented AP Software
The modern AP department has access to an abundance of software, but taking an "a la carte" approach to finance tech creates a range of challenges, including:
Poor visibility: When disparate AP solutions are used, it can be difficult to aggregate data in one place to give business leaders a holistic view of performance metrics.
Data silos: Storing data in multiple systems increases the chances of errors, like typos, due to duplicate data entry. This leads to inconsistent data and confusion as to which source is reliable.
Higher total cost of ownership: While individual point solutions appear cost-effective at first, businesses with a high volume of AP transactions can face significant expenses in the long run from purchasing and maintaining multiple AP software. With more than half of CFOs prioritizing cost management this year, businesses cannot afford to incur additional expenses from using disparate software.
In addition to these challenges, disparate software solutions in the AP department create challenges at nearly every level for those who must interact with them. For example:
AP staff: AP staff must learn how to use multiple systems, which can be time-consuming and frustrating. They may also have to switch between systems frequently, which can lead to errors.
IT teams: IT teams must manage and troubleshoot problems with multiple systems, which can be challenging, time-consuming and expensive.
CFOs: CFOs may have difficulty getting a complete view of AP data when it is stored in multiple systems, making it difficult to accurately forecast growth projections.
When AP staff, IT teams, and CFOs must juggle multiple software solutions, it ultimately undermines the effectiveness of the finance team and puts the organization at risk of financial data loss or mismanagement.
Building a Modernized Tech Stack
The modern tech stack for today's CFO should be a scalable solution that can both meet a business where their needs are are while offering everything they need to digitize and automate their back office from end to end.
Such a solution should have:
Intelligent data capture tools (like human-assisted OCR), which automatically scans and indexes invoice details like vendor account numbers, line items, and payment terms, to eliminate the need for manual data entry.
ERP integration, which syncs all payment activities and account updates seamlessly between platforms.
2, 3, and 4-way matching to automate the verification process between purchase orders, invoices, and packing lists. This helps mitigate the risk of erroneous, duplicate, or fraudulent payments.
Automated approval workflows to direct approvals according to predetermined business rules, such as escalation thresholds. This ensures that invoices are automatically sent to the appropriate approvers based on factors like invoice values and payment terms.
Integrated vendor payments, which eliminate check runs by distributing payments directly to your suppliers on your behalf.
Document management that archives all associated records in a single secure and easily searchable repository. This gives the AP department on-demand access to documents, eliminating the stress and chaos of audit season.
Most importantly, the best tech stack for the modern CFO offers all of these processes in one place. By consolidating technology, you minimize manual entry efforts, reduce the burden on IT staff, and retain complete visibility into operations and cash flows.
Looking Ahead
The current economic climate is uncertain, with recession fears and inflation concerns adding to the challenges that businesses face. In this environment, it's crucial for CFOs to have an optimized tech stack that can support their finance teams and help them navigate choppy financial waters.
Rather than piecing together disparate software solutions, CFOs should reevaluate and seek opportunities for consolidated platform solutions. This approach provides a more cost-efficient and convenient solution, without sacrificing any of the functionality their back-office needs.
Want to get started building your modern tech stack? Watch this webinar with our tips on finding "the one" when evaluating AP software solutions.