Training: It Doesn't Have to be Boring!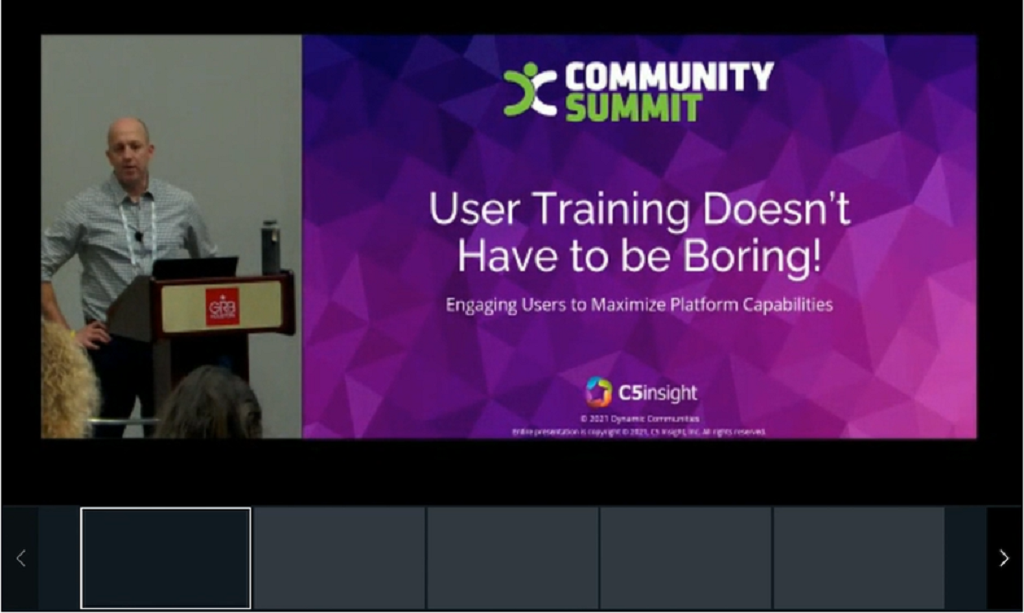 Have you ever participated in training and watched the clock counting the minutes until it's over? Sadly, that is not uncommon. Training can be dry and far from engaging. This can have dire implications when it comes to the system being used and if the system isn't used, the organization can suffer.
But it doesn't have to be this way.
Engaging training content is not a myth. With a little planning and elbow grease you can have a training regime that will not only show your users how to use the system, but increase the likelihood they are active engaged in it day-in and day-out. It can foster discussion about the system internally, provide insight into usage challenges (so you can tweak them), and can help illustrate the importance of the system to the overall success of the organization.
You will leave this session with tactical tips for real world implementation in the following areas:
Why training is critical (and not just "so they know how to use it")
Types of training assets
Building a training framework
How to make training FUN