Solve My Diversity Problems: Women and Allies – Better Together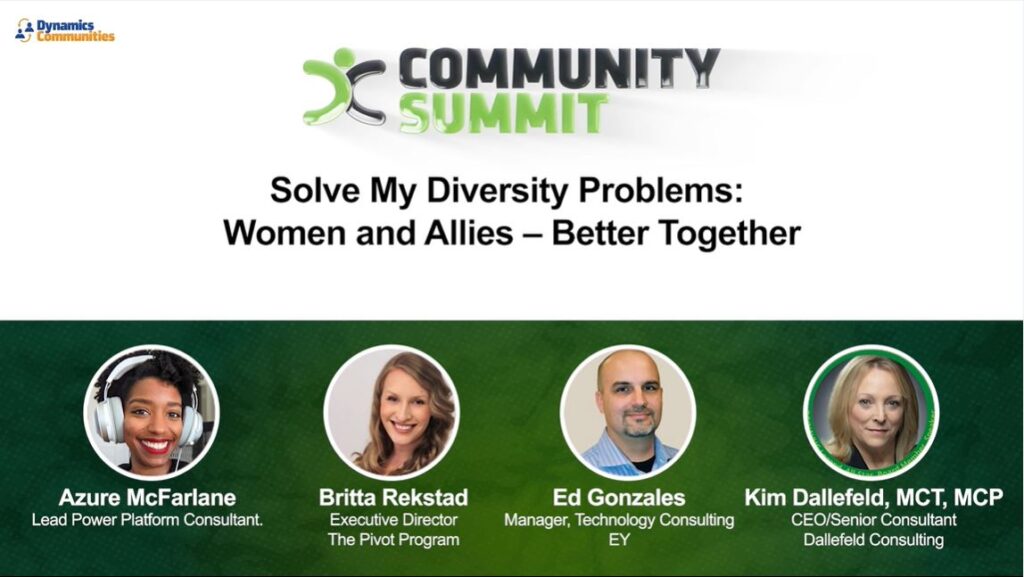 Did you know that 75% of the talking in most meetings is done by men – regardless of the number of women present?
Join this panel discussion to learn how simple shifts can create a safe and welcoming environment for all women in your industry. Hear stories illuminating some common, but largely unnoticed or un-acknowledged behaviors which contribute to the lack of representation today….and, more importantly, how we can all change the trajectory and create a better environment for everyone.