'Go-Live' is Not an End State, It's a New Beginning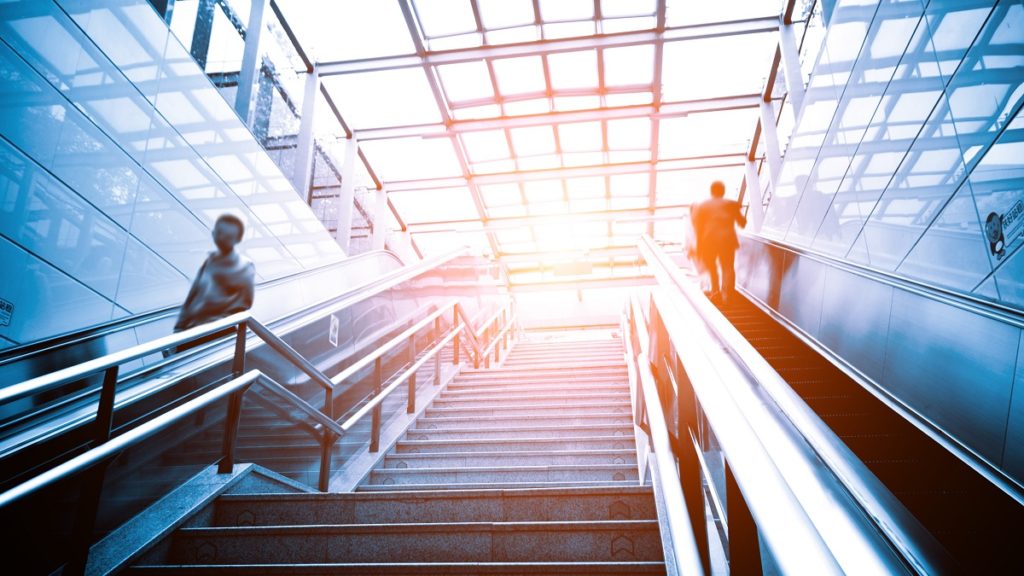 Every organization wants to make sure that its cloud ERP deployment evolves, and drives continuous improvements. Go 'evergreen' and you'll achieve it.
Some things never change. Your customers respect your reputation, your brands, products, and your commitment to supporting them. When you adopt cloud ERP, you demonstrate this commitment. Even so, there's often the risk that your new system can come with some of the old challenges lurking inside. By focusing on application lifecycle management you'll remove the problems.
As well as the application management process, in this article, we look at how to ensure the 'evergreen' relevance of your Cloud ERP system, post-implementation, to maintain customer satisfaction and drive optimum business performance.
A Great User Experience Defines Success
Every company today is a technology company, in every industry — manufacturing, retail, and food and beverages — and across the diverse customer bases you serve.
The digital connection between businesses, and their customers, needs to be as sophisticated as it can be. The same goes internally for finance, production, inventory control, supply chain, distribution and sales. The systems that link them need to be always-on, with an end-to-end approach to cloud application management. Customers expect nothing less.
Delivering on this expectation requires ongoing diligence, but you don't need to face the future alone. If you do, there's a high possibility that you'll need to assign more people, investment, and time to the challenges, than you had ever intended to.
Part of your motivation in moving to Cloud ERP was probably to ease the requirement for all this extra effort, not to add to it. Another part would certainly have been to use the talents of your people better, to enable them to focus on customer-first concerns. The very last thing you need is to find them all being channeled into internal process challenges.
While a great user experience defines success, a poor one delays it, or even prevents it. When your cloud ERP system goes live, a transition period gets underway. The business has to live with ERP at its core now, while learning how to maximize its value.
Coping confidently with the challenges that may arise depends on knowing that your system is always relevant, evolving, and always secure. Immediately after go-live, 80% of problems come from a lack of understanding or clarity among user groups, rather than a problem with the system.
The solid foundation of continuous improvement is continuous excellence in the moment, for every customer, partner, transaction, and user. 'Continuous' means never going on pause, by making sure that downtime simply does not occur. The critical factors are uptime, 24/7/365, and having the quality assurance (QA) controls in place to ensure it. Reliable QA comes about through automated testing as part of the application management process, across your core solution, customizations and modules, and integrations.

The Undiscovered Landscape
For some organizations, the move into the cloud, combined with the adoption of a new ERP system, all sounds as if it could be liberally sprinkled with risk, or at least with burdensome workloads plus the need to spend more further down the line.
Here are three examples of such suspicions we've come across in Columbus customer research conversations:
I heard that, in the Cloud, updates come frequently so do we need to expand our internal IT department?
You say this will be the last ERP project we need to undertake, but our business is changing and evolving, so how do we make sure our system is always aligned with our business needs?
Should I expect the ERP system to need changing in 10 years? Will we have to invest all over again in 10 years' time?
It's not difficult to pinpoint the context for such questions when you think that just 20% of companies 1 manage to capture more than half the projected benefits from their ERP systems. Do they know something that the other 80% doesn't? If they do, how did they find it out?
"Evergreen" Means Never Having to Say You're Sorry
One of the most common shortfalls in any software implementation is that companies simply do not know what it is they don't know. They may be satisfied with the features and benefits they have identified. They may be unsure of the questions to ask to go to the next level of operational efficiency.
Alternatively, their users may be trained to a level that only supports the most basic use of the solution. The flip side of this is that they may well have under-exploited the value of their ERP system. They have steered away from the unchartered territory, even though more potential is within their grasp.
Columbus lives in this new territory. We support customers with application lifecycle management every day and resolve issues, harnessing Cloud ERP benefits that our customers may not even have known they had access to. Constant cloud ERP care is a passion we share with our customers. When they ask if they should start planning to expand their IT departments, we assure them that we'll take care of both the solution and the application management process. When they ask if the cloud ERP solution will always be aligned to their business needs, we assure them that our "Evergreen" approach will keep their system fresh, dynamic, and relevant.
Gartner has identified that 'a barrier to 64% of emerging technologies is the shortage of skills in the market2. It feels enormously reassuring to know that a skilled team constantly and proactively monitors the performance of your system. There's even more value to be gained through such relationships. We continuously look at emerging trends you need to be aware of, regulations that may impact your sector, and the high-profile concerns around environmental, social, and governance (ESG) issues.
The Three Value Pillars of Evergreen Reassurance
Cloud ERP best practice combines the Evergreen approach with the operational benefits of Application Management Services (AMS). To bring "Evergreen" to life, you need to place innovation, security, and productivity front and center of every aspect of the project. In Columbus we can guarantee that.
Innovation: When market changes dictate a rapid response within your organization, you'll be perfectly poised to provide it. There'll be no panic, crisis meetings, or sleepless nights. We make your IT management stress-free, streamlined, automated, and accelerated. You'll be able to respond faster, with more impact, and more competitive advantage. You'll achieve this by using cloud ERP transformative features to the maximum, in how you exploit your data through advanced analytics and artificial intelligence.
Security: Evergreen IT protects your data, applications, and integrations. We make sure all remain as secure as possible, always up-to-date. We're watching your system, we're always in 'Go' mode.
Productivity: We love being a reliable partner to our customers, but saying it is one thing, proving it is something else. How do we prove it? We make it easy for your company and your users to feedback on issues, questions, and suggestions. We check our progress from the perspective of the goals identified in the initial strategy, against the identified and agreed methodology, making sure it remains on track and aligned to executive-level goals. The overall intended outcome is about productivity. Are things working better and faster, are users feeling good and working better, is the business feeling the benefit? Are the requirements of your customers more successfully and efficiently served?
Our focus with AMS is to deliver value to your business not just as a one-off exercise but as an integral 'failsafe' that keeps you in the best shape all the time. It embraces your entire business applications platform with both reactive support services and proactive managed services. What this means is that you can rest assured that your ERP system will not only grow as the business does but, never lag behind the latest releases. It will keep you as current as the competition and as in line with customer expectations as required.
Let's Summarize
Nurturing and exploiting your cloud ERP solution is about the vision for the future. One of the surest ways of doing this is to engage with a partner who lives right there in the world of cloud application management. Our support ranges across the entire application lifecycle management of your Cloud ERP system.
Cloud ERP is a rocky road to travel if you have any hesitation at all about which way to go. Columbus can help you navigate the journey at the earliest planning stage and get you in perfect shape to smash the challenges that await in the new world of post-implementation.
1-McKinsey & Company
2-Gartner survey reveals talent shortages as biggest barrier to emerging technologies adoption: IT Executives cited lack of talent ahead of implementation cost and security risks
---
So What's Next?
From assured uptime and availability, to up-to-the-minute application monitoring and management, all is explained further in our Guide "Complete Cloud ERP Lifecycle: from strategy to adoption and beyond". Click the link to explore.