From Struggle to Success: How to Create a CRM Recovery Plan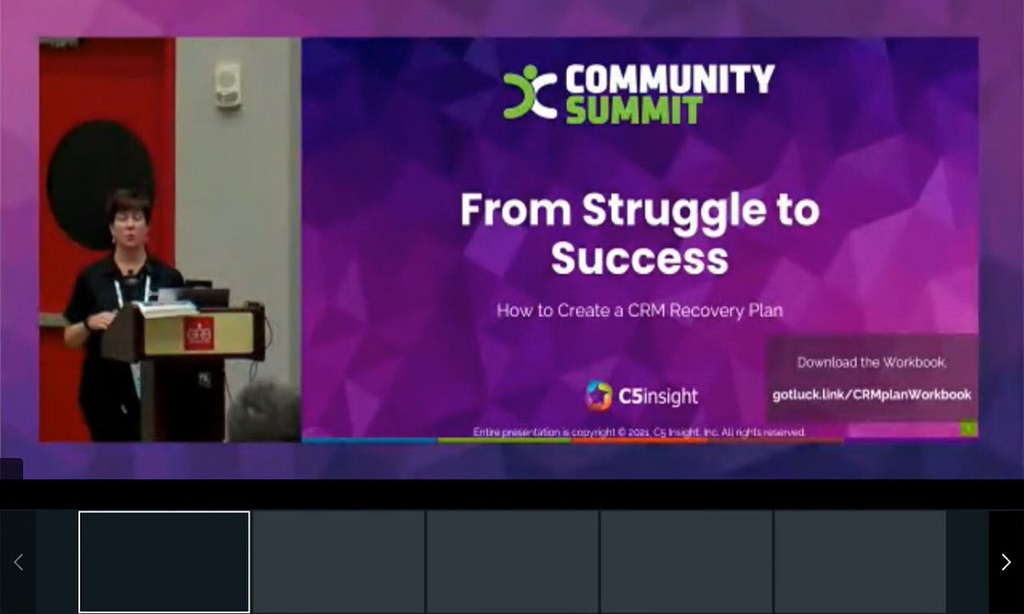 No one starts their CRM project without a plan. But most companies fail to create a plan that results in success. In fact, 47% of CRM projects fail 2 or more times before organizations get it right. Initial or annual planning for customer engagement is a unique process.
This session dives into what should be included in your CRM roadmap, how to build it, getting the team engaged, building your business case, measuring the ROI, benchmarking user satisfaction, and constantly improving through annual planning.
You'll take away a framework for getting your CRM project back on track, or for starting a new project with the right foundation.
Key Takeaways:
Clearly understanding the value of a CRM project and articulate it to management
Creating the CRM annual plan
Strategies for engaging your users and leadership in the planning process
Why supporting your CRM project can sometimes conflict with your project plan – and how to do both at once
Participate in group planning exercises that you can bring back to your team