The State of Automation in Finance 2023: Driving for Positive Change During Times of Instability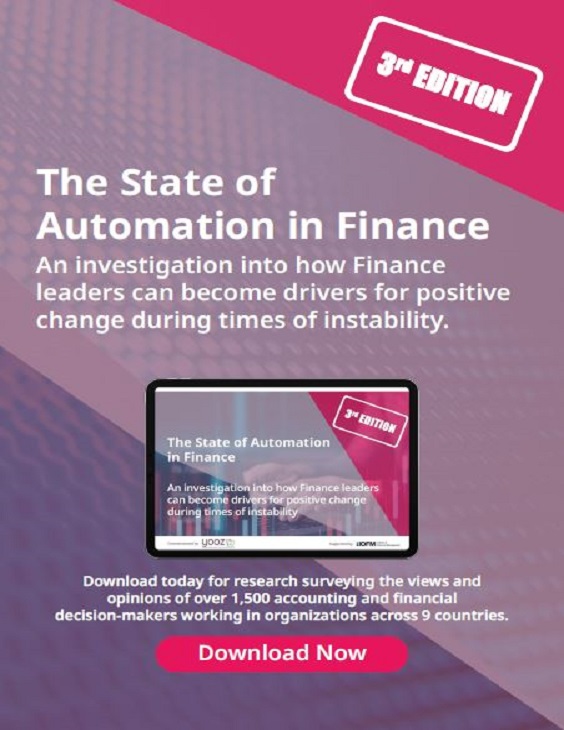 Third Edition: An investigation into how finance leaders can become drivers for positive change during times of instability
Yooz reveals key findings of their exclusive, global financial survey
94% of organizations are taking action to minimize the impact of inflation on the bottom line, but not necessarily the same actions that have historically been taken.
In the 3rd edition of their annual international report, Yooz delivers an exclusive analysis of the current state of automation and the finance function based on a survey of over 1,500 financial decision-makers in 9 countries.
See where you stand globally amongst other financial leaders on topics including this year's top AP priorities, what skills are crucial for the modern-day CFO to embody, and top technology investments for transforming the finance function in 2023.
Download your copy of the report today!