5 Essential Elements Of A Successful Unified Commerce Ecosystem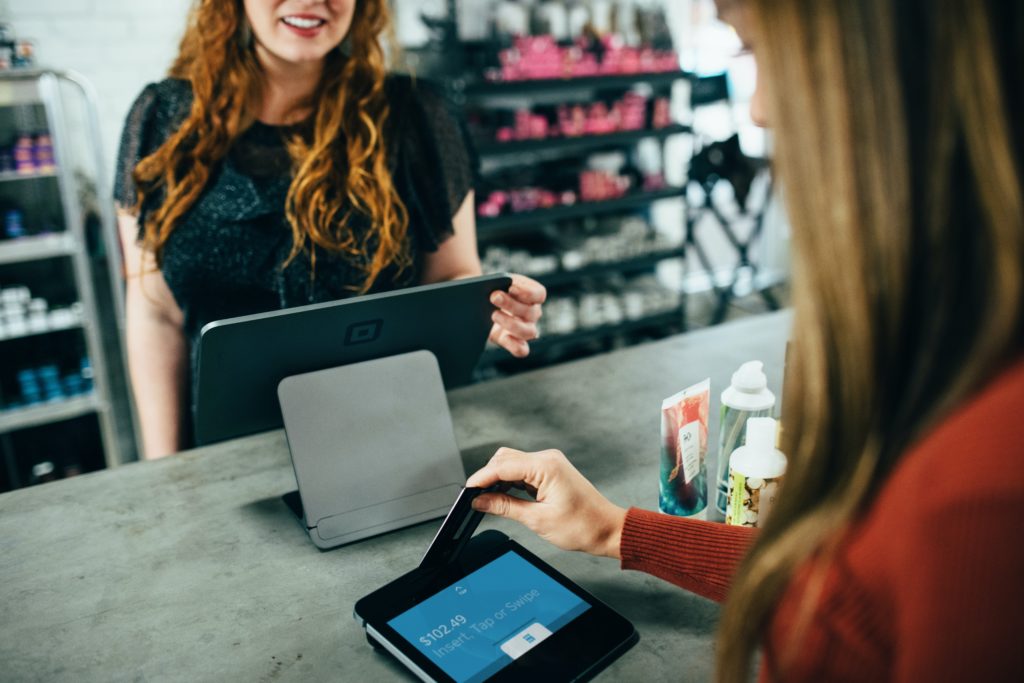 When the term unified commerce started to emerge, many big retailers balked. The omnichannel experience was the culmination of the long path to digital integration. What was unified but another iteration of the same idea already come to light? The introduction of every new concept is met with the same reservation. Do we really need it? What does it change? What added value does it deliver?
In the earliest emergence of now-ubiquitous omnichannel applications that provided brands with the means to interact with customers across multiple touchpoints, retailers resisted the changes on the horizon with equal incredulity. The necessity of offering consumers more ways to get to know, like, and trust your brand via blog posts, email campaigns, social media outreach, or participation in an endless proliferation of applications and marketplaces wasn't immediately and universally embraced as the limitless opportunity it was. Many are still reluctant to fully adopt the socially engrained platforms and applications that were once viewed as fads and are steadfastly clinging to the operational practices of the past.
From Omnichannel To Unified
Omnichannel gave birth to a new era of consumer expectations—and allowed brands to reach more people than ever before using a myriad of tools and platforms to get the word out and keep the sales engine running. But with those different tools and platforms came an entirely new set of problems. How to keep all the separate systems required to have a fully developed and engaging "online presence" running while also ensuring that the back-end could be synchronized with all these different touchpoints? After all, a shoppable social media experience is only effective if it accurately reflects what's in stock at any given time. Otherwise, disparate channels create new opportunities for frustration rather than sales. And with consumer expectations set higher and higher in terms of convenience and flexible shopping and return policies—legacy systems that operate in silos do more harm than good and are increasingly impossible to maintain.

Even before the pandemic, we lived in a consumer-first world—where answering the demands for product availability, shipping speed, and personal choice are essential to survival. The pandemic accelerated the digital boom that was already underway. Retailers who were prepared for this shift have thrived, while others have been dealt a death blow. If you want to stay relevant in today's consumer-first global economy, a unified commerce ecosystem is vital. We believe there are five core elements of a fully unified ecosystem that can help you get your head above water and emerge from the pandemic stronger than before. Find out what they are below.

1. A Single Point of Truth for Key Data
Most retailers are still treating different channels separately. When you walk into their store, you are an unknown entity. The store associates have no idea if you are entering their retail space for the first time or the hundredth. They don't know what you've purchased in the past, what you've browsed for online, or what's on your wish list. In many cases, they cannot even tell you what's available in the store versus what's available through their website. There is no communication between these vital customer touchpoints, and the customer experience suffers as a result.
The vision of the unified solution is to create a seamless experience for the customer. So, when you walk into a store, they know who you are, what you've ordered, what kinds of things you like, and what you have in your online basket or saved in your Wishlist. The shopping experience transforms itself from a cold, purely transactional exchange to a highly relevant and personalized experience. The customer feels known, heard, seen, and valued. They feel special. And that experience, of shopping with a store that makes them feel special and valued, is what will set you apart and allow you to retain customers for longer. It builds familiarity and trust in a way that was never possible before.
To achieve this level of interconnectedness and customer knowledge, you need an exceptional website designed with UX in mind, a modern and welcoming store environment, and complete integration between all your internal systems. This translates to a modern Point of Sale (POS) system and eCommerce integration between finance, operations, CRM, order management, pricing, and promotions so that the front of the store and the back of the store are in perfect alignment.
2. The Re-invention of the store
From contactless checkout to curbside pickup, endless aisle, and interactive fitting rooms to greater and greater self-service options—the store as we know it has changed. Consumer spending habits and shopping options are no longer limited by the physical spaces they inhabit. The modern store has reinvented retail, and along with it, the way we think of customer service and the shopping experience as a whole.
The modern store is no longer a physical place—it's an experience. Every interaction that a consumer has with your brand works to build this experience, which is why optimizing it is so critical to maintaining your competitive edge. The modern "store" results from all the different elements of your operations working in tandem to create the customer experience. These elements include everything imaginable that makes up your brand—from the website design to the store layout to the shipping options you give to your customers.
The reinvention of the store requires the implementation of robust digital ecommerce tools that track customer interactions with your brand on a granular level. These tools need to be integrated to see activity across multiple channels—from web to mobile to social channels—so that no matter where they are or what they are doing, you can see their activity and offer them suggested search results and promotions that are most relevant to their shopping habits. In-store experiences need to be equally as precise and relevant to your customers, so they receive a highly personalized shopping experience each time they visit your store in person.
3. Smart Supply Chain
Customers want the flexibility to buy online and pick up in-store, purchase in-store and have items shipped, change orders after they've been placed, choose between multiple pickup and delivery options, and quickly return items they don't want or need. But this creates a problem for retailers. How do you provide customers with this level of flexibility and choice while maintaining inventory and order management?
With multi-channel shopping options that place less reliance on the availability of products in each store and give customers access to a broader range of inventory across all your locations and warehouses—how do you know what to stock and how much of it to carry? Order management needs to be fully integrated at every stage of the supply chain, bringing back-end and front-end operations in sync so that in-store and online channels can be updated in real-time.
Enter smart supply chain and distributed order management.
Essential tools of the modern retailer, smart supply chain and distributed order management solutions increase inventory visibility so you can give customers the options they've come to expect. One study found that retailers with digital supply networks can transform "static linear supply chains into an interconnected ecosystem of nodes that dynamically shapes the planning, production, and distribution of products. These digital supply networks will likely usher in a new era of digital fulfillment for consumers who desire a seamless customer experience—the ability to purchase products on their own terms where, when, and how they want to." Smart supply chain and distributed order management increase your operational efficiency and puts you in a better position to provide better product availability and delivery service to your customers.
4. Personalized,seamless experiences at every touchpoint
To provide a personalized, seamless experience at every touchpoint, you need to implement digital ecomm tools that track customer interactions with your brand on multiple channels—from web, mobile, social—so no matter where they are or what they were doing, they can always pick up right where they left off when shopping with your brand.
Every touchpoint should provide access to order history, as well as specific offers and recommendations based on a customer's past order history and behavior. This applies whether the customer is shopping in-store, online, or is reaching out to your call center for support. Customer service agents should have access to the same information on customer history as your in-store clerks do.
Providing personalized experiences depends on your ability to both gather and use data efficiently. Worried your customers won't want their shopping activities tracked? Don't be. According to one survey, "61% of Americans Will Share Personal Data for Personalized Marketing Communications." Personalization has broad appeal, and customers are looking for marketing messages and communications touchpoints relevant to them and providing them with better service. As this becomes the norm, failure to provide a personalized experience could cost you. The same study found that "irrelevant messages would tempt 45% of UK consumers and 32% of Americans to switch loyalties," with communication errors bumping those numbers up to 60% and 50%, respectively.

5. Data-driven business operations
The data you gather from sales activity and customer interactions with your brand is the cornerstone of personalized service. As shown in the previous point, consumers are willing to share data if it means they'll receive better service in exchange. For a consumer, the more relevant you can make your offerings, the better. And the more likely they are to continue shopping with you.

Data collection should happen at every level of your establishment and every consumer touchpoint. On an individual level, you can use a customer's past purchase behavior to create custom offers and promotions to maximize conversion. On a global scale, the data you gather will allow you to make larger, company-wide decisions about your offerings, shipping options, brand, and more.

But it isn't enough for the various departments in your company to simply gather data in silos; you need to be able to extract helpful, actionable insights from the data you compile, company-wide. This requires a commitment to analysis and the ability to quickly pivot when needed. According to a recent report by Deloitte, "by enhancing their ability to deliver the products customers want, when and how they want it, brands stand to improve conversion, grow brand loyalty – and take a bigger slice of the pie for themselves." Brands that use data successfully have a definitive edge in today's digital marketplace.
The future is unified
The bar has been raised, and with the concept of a seamlessly integrated shopping experience fully embedded into the zeitgeist of modern consumerism, unified commerce has emerged as the only way forward. As big players adopt the tactics discussed above, industry standards and consumer expectations will be permanently changed. The only option for big retailers is to streamline the operations and processes that facilitate this type of next-level retail experience or be left in the dust. Need help enabling transformative change within your organization? Reach out today and speak to one of our experts.