Purchasing and AP Automation for Dynamics 365, GP & SL the PN3 Way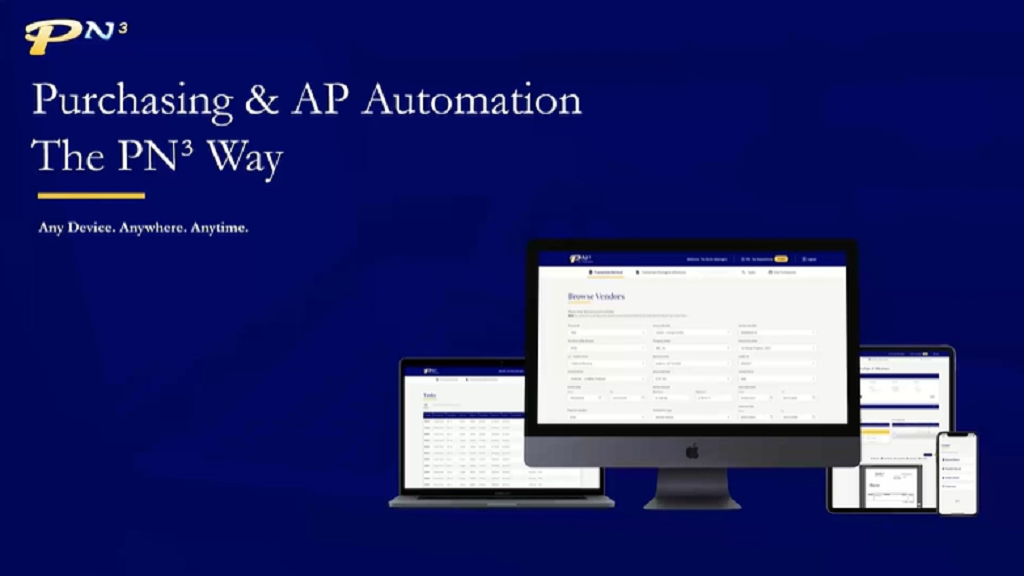 Learn how PN3 integrates seamlessly with Dynamics 365, GP & SL enabling paperless purchasing and AP processes.
Vendor Invoices – Expense Reports – Credit Card Reconciliation – Contracts – Optional Payments via ACH, Virtual Card & Check. Register today for this can't miss PN3 demonstration.