From Fargo to Copenhagen: Wind Turbines, Floods, & ERP! Contrasting BC & GP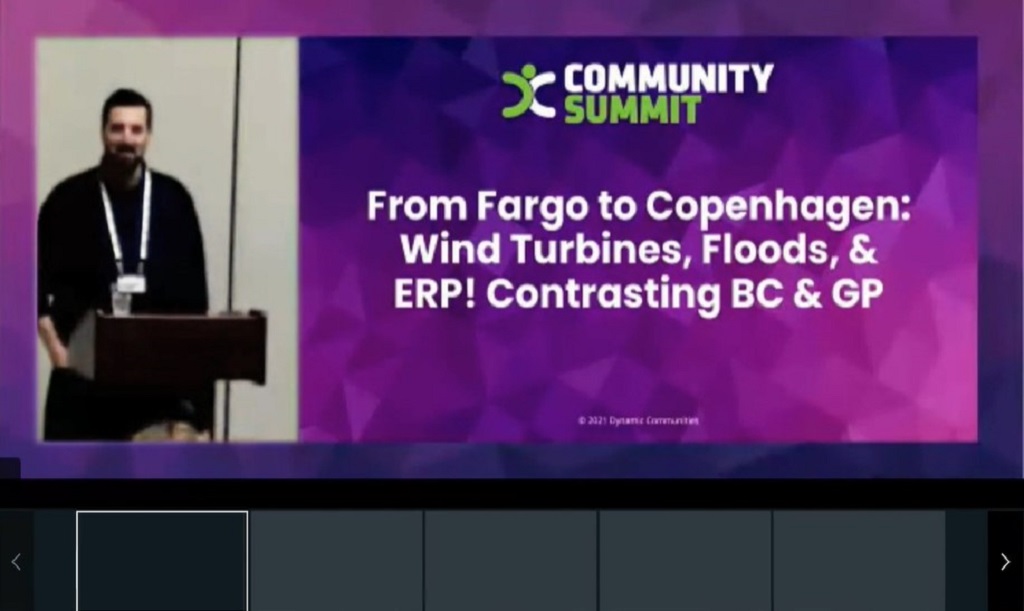 If we go back twenty years to the 90's, you may be surprised to hear that Dynamics GP and Dynamics 365 Business Central were competitors and owned by different companies an ocean (and some Great Plains!) apart. Both were respected leaders in their geographic regions and dominated their markets. Microsoft acquired Great Plains in 2001 and then Navision/Damgaard in 2002, setting in motion in the last 2 decades leading us to our current Roadmap.
We review some of the similarities, differences, and "gotchas" involved when moving from Dynamics GP to Dynamics 365 Business Central. Plenty of helpful information abounds, whether you are a GP resource who is getting ready for a move, a Business Central user acquiring a company using GP, or an ERP fanatic who travels the world attending conferences full-time!  
Key Takeaways:
Differences in Navigation and User Interface
Diferences in Setup Postings
Differences in Month/Year-End Closings
Where is My Data Stored?