Dynamics GP Data Repair Best Practices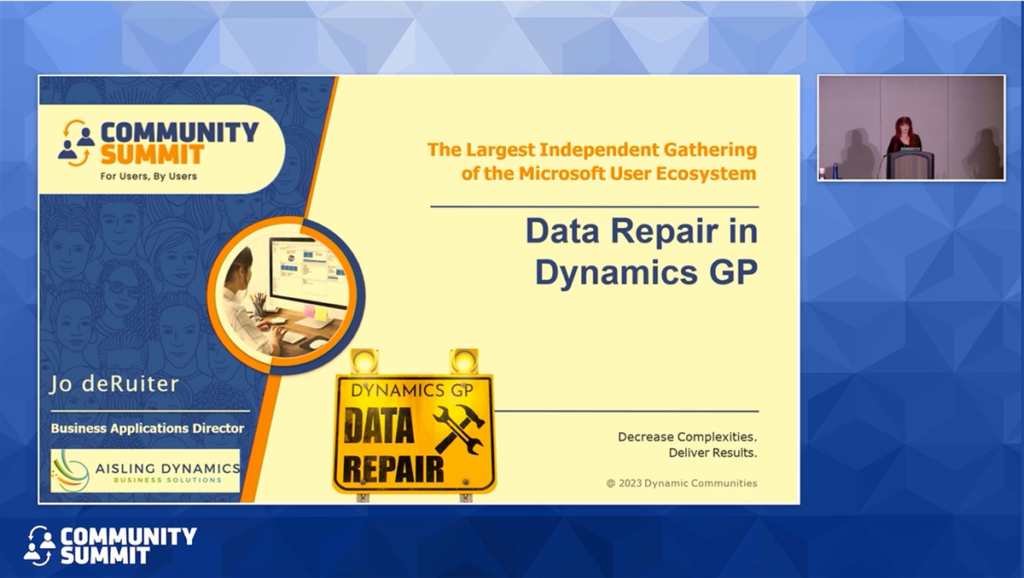 Learn the myriad data repair tools that come with Dynamics GP and exactly what they are doing.  Learn best practices and tips and tricks for repairing data when those tools do not work. 
Many giveaways with these include transaction search capabilities to assist in the correct repair of the data.