Creating Your Own Excel Refreshable Reports for Dynamics GP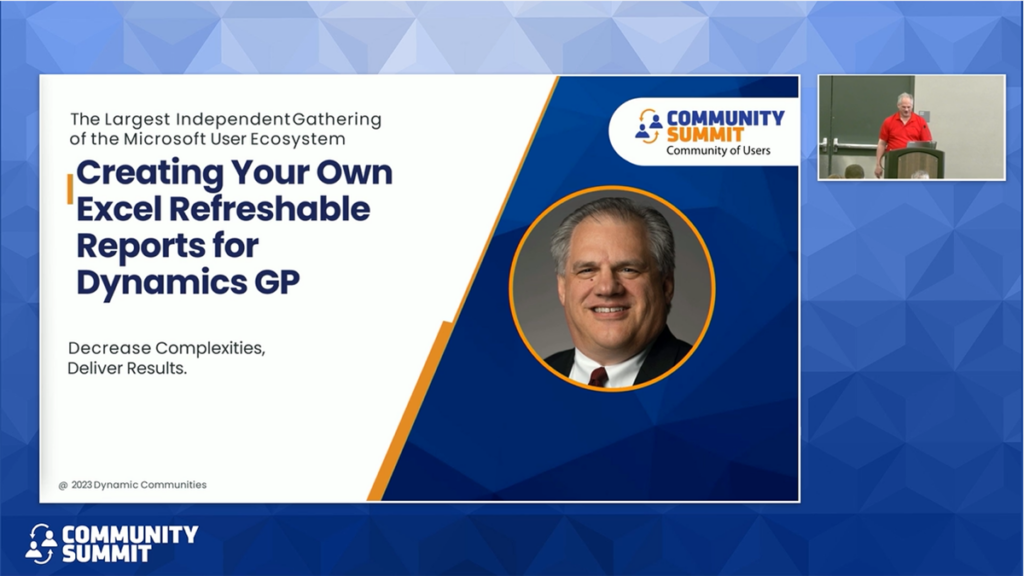 Excel is a tool familiar to all accountants. Many, if not most, accountants enter data in or download data to Excel. Many Dynamics GP users know that Excel Refreshable reports exist but don't know how to create them. The good news is it's easy! All you need are three things: 
Knowing what you want to report
Knowing where to find the data
Knowing how to make the connection to the data
This session will walk you through these steps to help you create your own Excel Refreshable reports.