The Power of Three- Dynamics 365 CRM Customer Service, Project Operations, & Field Service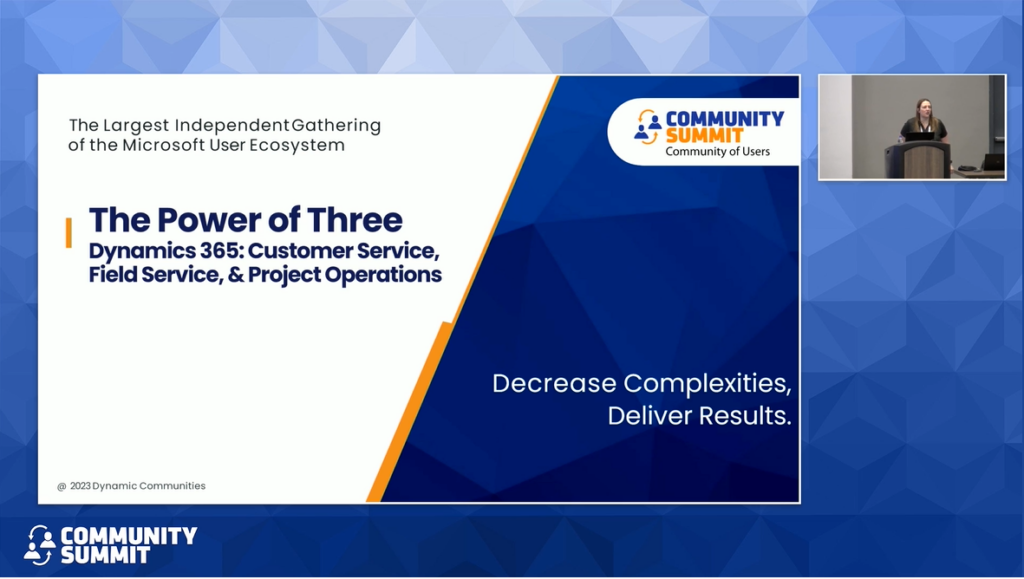 Breaking down the walls between the planning and service delivery aspects of an organization is key to creating the collaboration to deliver amazing customer experiences. Consolidating data in a single easy-to-use platform, allows for more agile delivery of services, along with real-time insights into the service experience that is being provided.
In this session, we will discuss how Customer Service, Field Service, and Project Operations, when implemented together, can complement one another, and provide a holistic service view. We will also discuss when best to utilize each of the three areas and demonstrate how you integrate the three areas within Dynamics to revolutionize your customer experience.