Better Document Management in CRM: From Cluttered Chaos to Streamlined Simplicity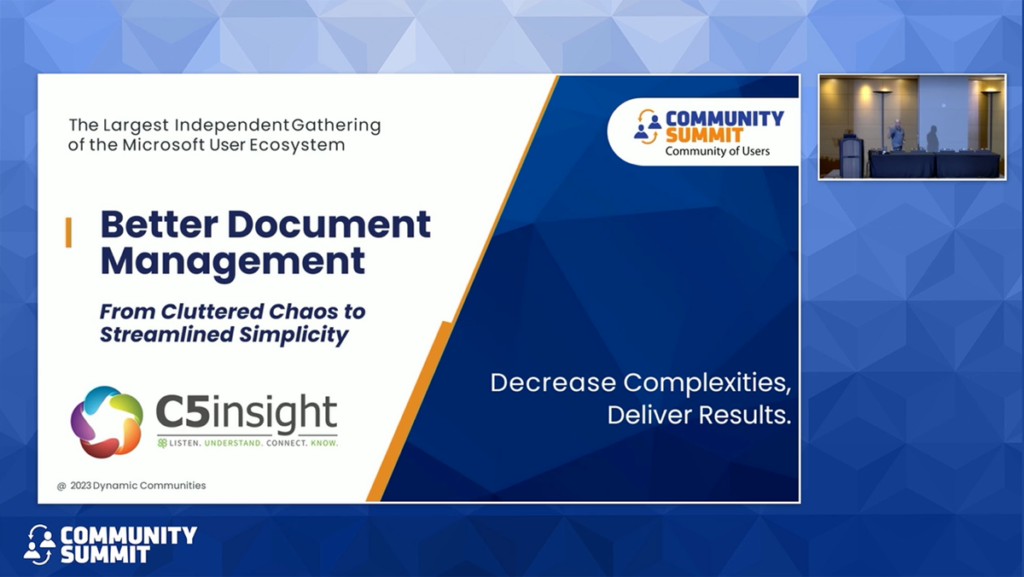 One of the worst features of Dynamics 365 CE/CRM is the many document creation and storage features.
There are so many ways to create documents, attach documents and integrate with document management solutions, it can be overwhelming. Most organizations leave it to the user to decide how to manage their documents – resulting in a confusing clutter of chaotic content that is hard to find anything in.
In this session, you'll learn the supported ways to create, attach, and integrate document management with Dynamics 365 CE/CRM, SharePoint, Microsoft Teams, and more. You'll learn best practices for keeping documents organized and easy to search – and you'll take home a decision tree for deciding how to manage documents in your organization and learning videos to help get your team on board.