Dynamics AX to Dynamics 365 Finance & Operations: A Migration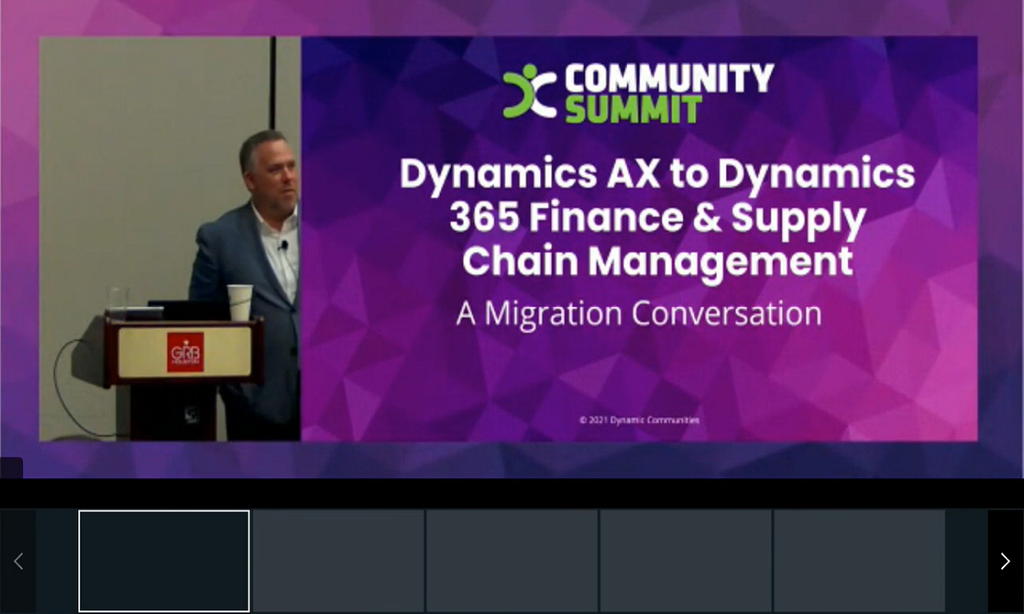 Time is running out for Dynamics AX, with its end of support scheduled for 2022. Now is the time to seriously consider a move to Dynamics 365 Finance and Operations (Supply Chain Management). Not sure if you're ready? Maybe it's time to talk about determining your migration options with the help of Microsoft's Standard Migration Assessment (SMA) program. While a migration assessment can address any potential risks or other concerns, it's also an opportunity to:
• Have an in-depth conversation about a migration's impact on your business
• Build trust with your customers by allowing them a view into the migration process.
• To conduct a self-service assessment so you can see the information gathered on your solutions/environment
• Guidance on how to move forward from assessment to migration
• Lower the actual migration cost by using automation tools that save initial project time go-live costs
Join us to learn how one company successfully migrated from AX to F&O and modernized the operations for their large media organization. If you haven't started considering your options post-AX, this is the session for you!