Dynamics 365: Let's talk Upgrade Rollout Approach (AX 2012 Upgrade Series: Part 6)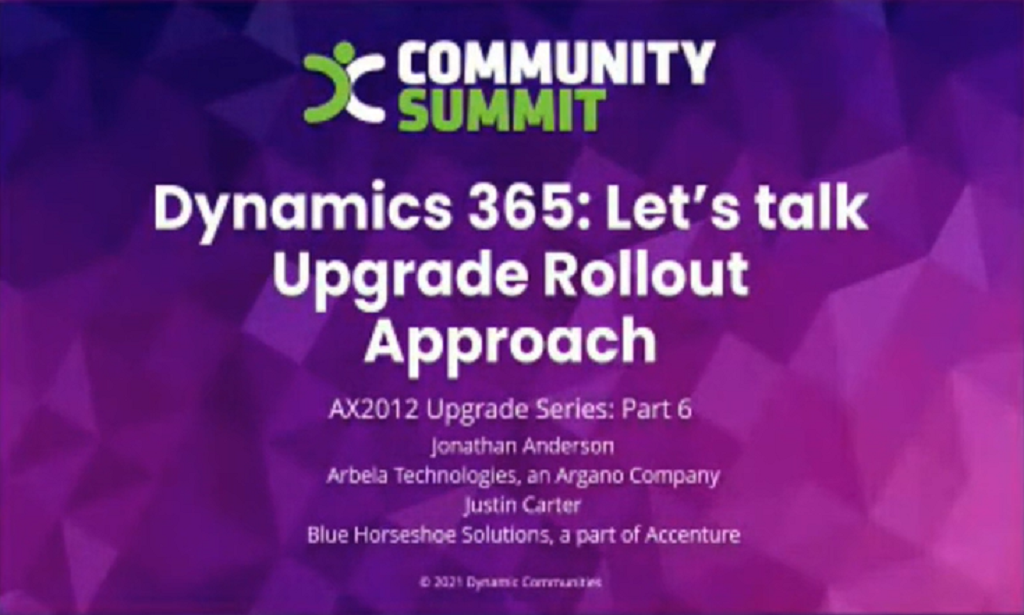 In this session, we'll discuss different approaches to go live as an upgrade from many different perspectives.
Should we lift and shift?
Upgrade with data?
Re-implement?
Have everything go live at once on a global instance?
Do a phased approach by module?
How do we handle international organizations?
What about Retail and warehousing?
You'll leave with more questions than answers, but we'll help call out the important questions that need answers.