Building Intelligent Enterprise-Grade Help Desk Bots using Power Virtual Agents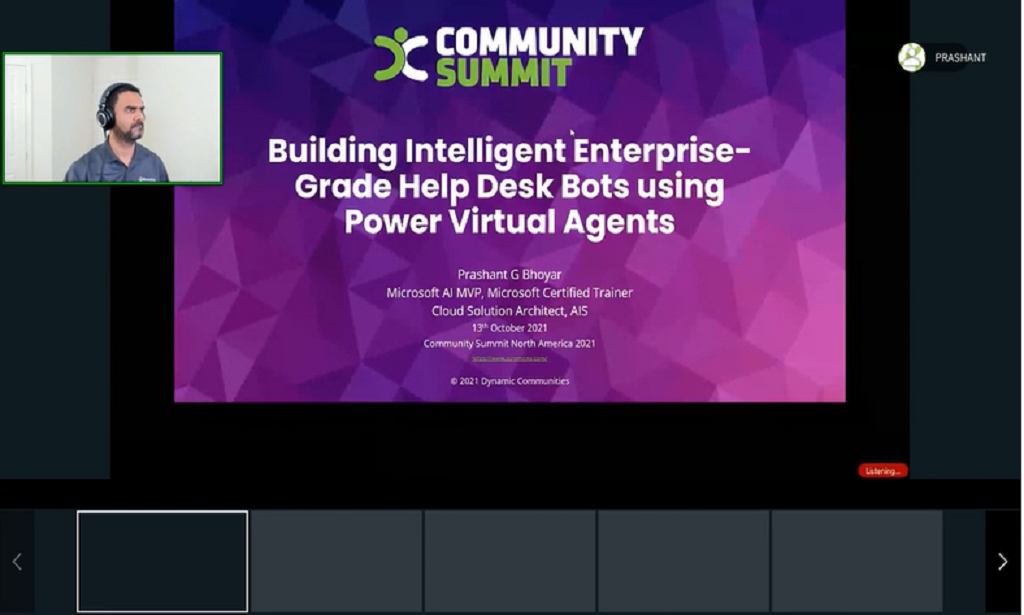 Microsoft's CEO Satya Nadella has said: "Human Language is the new UI layer, bots are like new application". As more and more bots are getting popular in homes and enterprises, the demand for custom bots is increasing at rapid space. Power Virtual Agents a SaaS offering from Microsoft empowers teams to easily create powerful bots using a guided, no-code graphical interface without the need for data scientists or developers.  Microsoft Cognitive Services let you build apps with powerful algorithms to see, hear, speak, understand and interpret our needs using natural methods of communication, with just a few lines of code. Easily add intelligent features – such as emotion and sentiment detection, vision and speech recognition, language understanding, knowledge, and search – into your app, across devices and platforms such as iOS, Android, and Windows, keep improving, and are easy to set up.  In this session, we will cover how to build the no code intelligent help desk bots using Power Virtual Agents, and Cognitive Services. The help desk bot will be able to answer questions related to employee benefits, open healthcare enrollment etc. The target audience of this hands-on session is Power Users, IT Pros and Developers.   
You will learn:
– What arePower Virtual Agents?
– What are Cognitive Services?
– What is AI Builder?
– How to create bots using Power Virtual Agents?
– How to implement authentication in Chat Bots?
– How to leverage Power Virtual Agents and Cognitive Services to implement enterprise-grade bots?