It is time to merge Dynamics 365 HR with Dynamics Finance & Operation Infra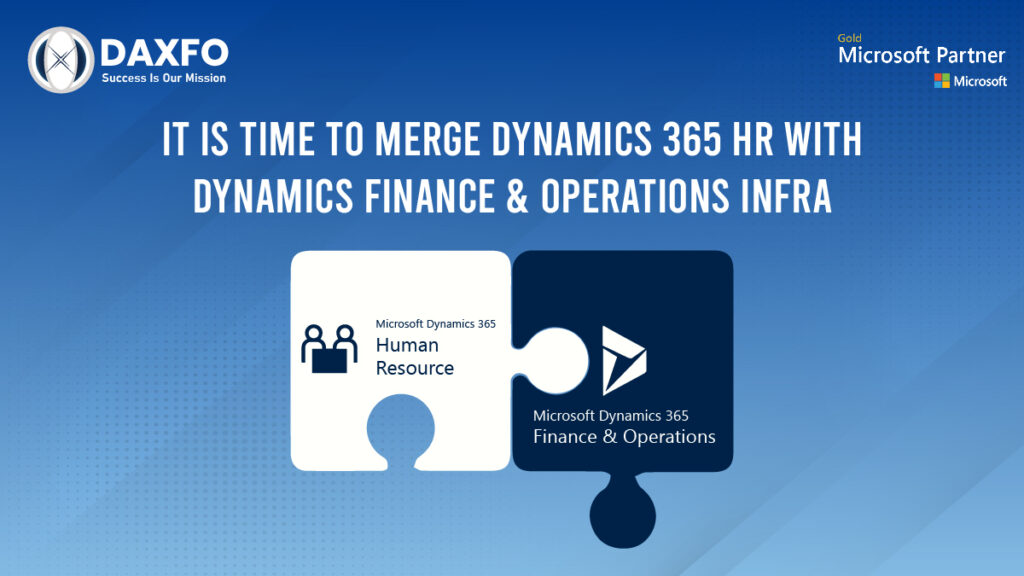 As Microsoft has announced, the infrastructure for the standalone Human Resources application is scheduled to be discontinued after December 31, 2023.It is time for our customer to migrate to D365 HR.
We at Daxfo, successfully implemented D365 HR standalone SaaS application as well as Dynamics 365 Finance and Supply chain to one of our customers.
In recent days Microsoft is moving to one dynamic one platform (ODOP) to make the user-friendly application and make the customer life easier. Luckily Microsoft has announced last year the automated migration tools for lifting and shifting the Human Resources app into Dynamics 365 in straightforward way. During the merge, the Human Resource application will become available within Finance and Supply Chain environments.
The estimated execution of the migration tool may only take about three to four hours. However, it depends on multiple factors that must be taken into consideration. Apart from the migration process it depends on the organization's data including the completion of preparation, testing, and validation. The duration and effort to complete these steps will all be dependent on the organization's business processes, integrations, and other platform components. We should validate the amount of time that is required during the migration of the sandbox environments and estimate time for any additional manual tasks that is required. Keeping all these in mind we have done Analysis of the customer solution carefully and made the right choice whether just lift and shift or new D365 HR and F&O environment. Prepared the environment and testing methodology along with Customer, tested the migration and informed the readiness of the system to Microsoft.
As a result, we have successfully migrated the production environment into the finance and operations infrastructure.