Will AP Automation Ever Rule the World?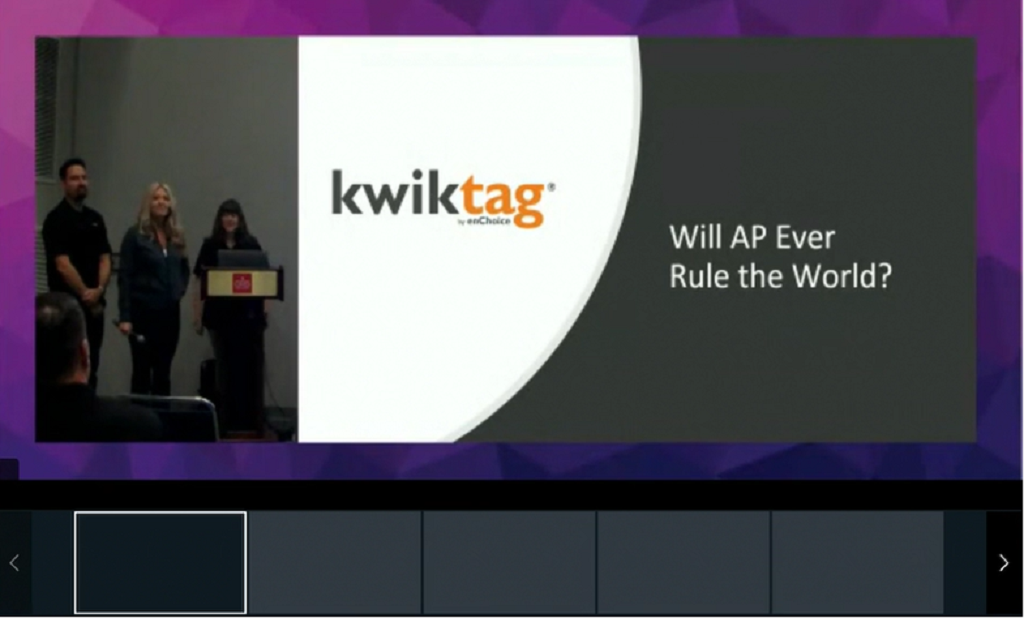 The pandemic made organizations look at financial processes in new and different ways. AP and finance departments experienced heightened challenges: lost invoices, missed payments, late fees, etc. It was time to give AP the attention it deserved.
It was critical that every step of the AP and payment process needed intelligent automation that was easy to implement and use. Many companies looked to cloud solutions that were AI-based to position their business for growth and success.
See and hear how KwikTag AP automation delivers complete, touchless workflows for invoice and payments in one system, providing financial visibility, efficiency and control.
Our Sponsor
Thank you to our program sponsor: