The Cloud Conundrum: Clearing Up the Confusion About Putting Microsoft Dynamics Solutions in Azure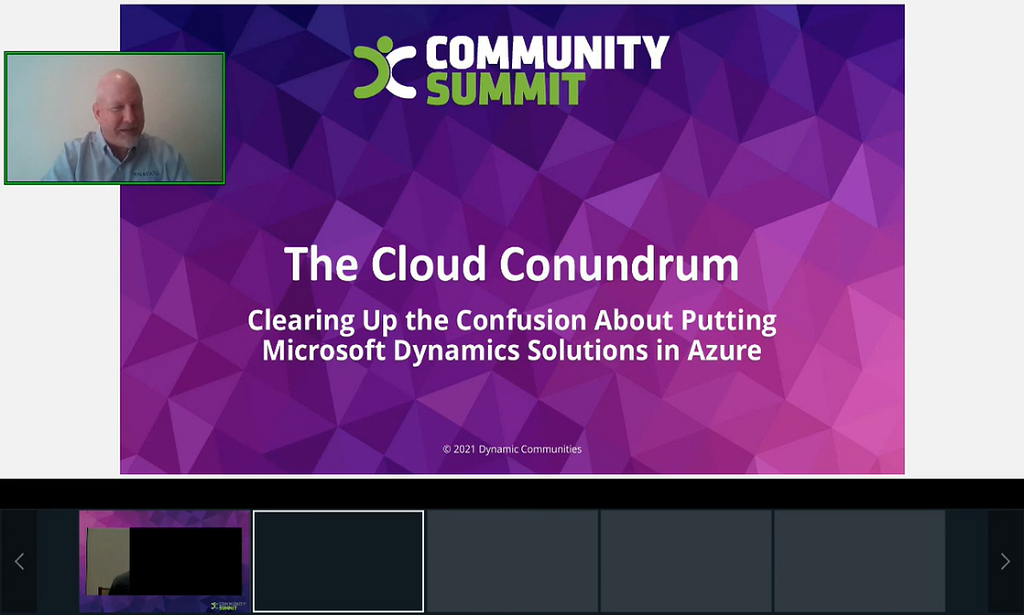 To migrate or not to migrate to the Cloud. That's no longer the question after 2020's disruptions, which showed how organizations' on-premises systems might be placing them at risk in so many ways. If your business wants to stay competitive, safe and accessible to your workforce, you need to seriously consider taking steps to migrate your Dynamics solutions to Azure. Uptime, data retention, security, OH MY…there is a lot to consider when navigating your way to the Cloud, but NOW is the time to explore your options and put any hesitations to rest.
Don't miss this session, where our Cloud experts will clear up any confusion around the Cloud and provide answers to questions we hear most frequently:
• What does it really mean to make a move to Azure?
• How do I know what Cloud option is right for my business?
• What other mission-critical applications could I benefit from hosting?
• What should I look for in a Cloud Services partner?
• And more!