A Hands-On Overview to Building AI Solutions with AI Builder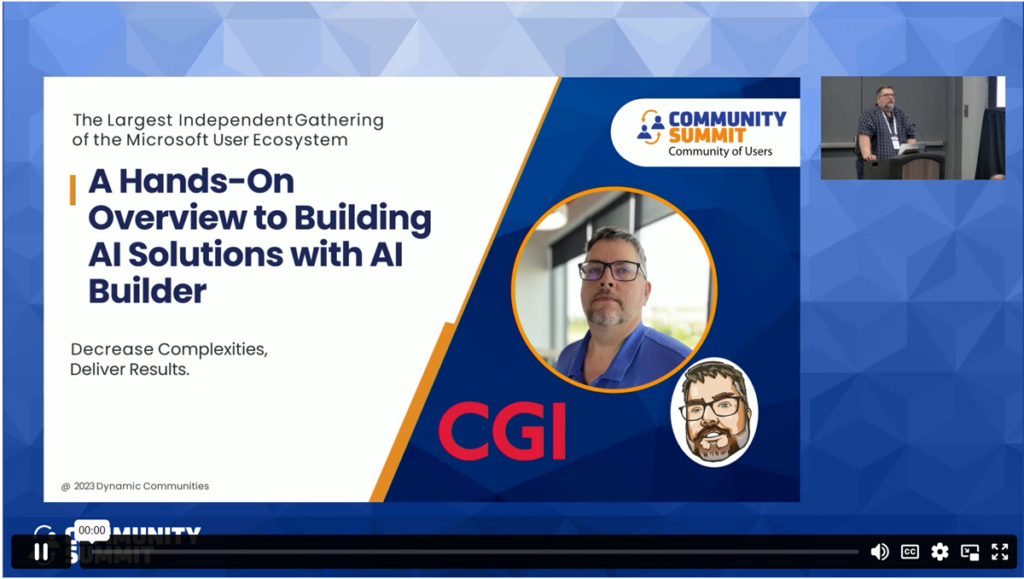 Whether it's generating automated interactive chat experiences or automating business processes, artificial intelligence is the future of business software. AI Builder is a powerful tool for organizations looking to incorporate the power of AI into their business processes.
In this session, we'll explore the key features and capabilities of AI Builder and demonstrate how it can be used to build and deploy AI models quickly and easily. From automating tedious tasks to enhancing customer experiences, we'll examine the various use cases for AI Builder and show how it can help organizations drive innovation and growth.
Whether you're new to AI or looking to expand your knowledge, this session will provide valuable insights and best practices for using AI Builder to unlock the full potential of artificial intelligence.