Power BI Embedded Gen 2 Unleashed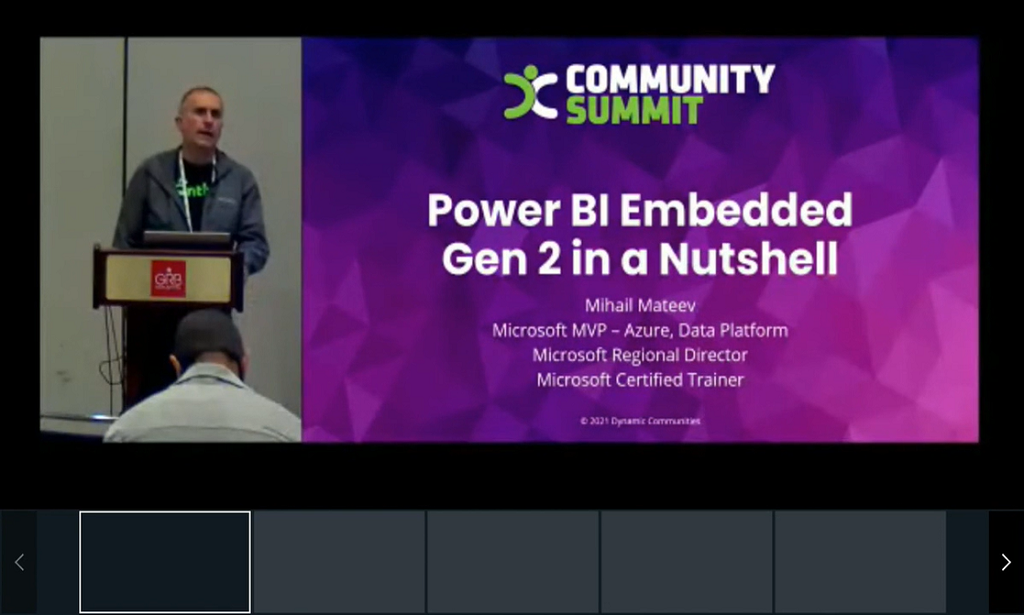 This talk is about the most importand things in Power BI Embedded Gen 2 PBI Premium Gen 2 (preview) was announced recentry and offered substantial improvements in performance and scale. The 2nd generation of Power BI Embedded, referred to as Embedded Gen 2, is now available for its Azure subscribers in preview period. The Gen 2 capacity resource provides the following updates and improved experience:
– Enhanced performance
– Greater scale
– Lower entry level for paginated reports and AI workloads
– Scaling a resource instantly
– Scaling without downtime
– Improved metrics
The presentation inclides details on use cases, implementation and provides useful demos.