Maximize the Value of Microsoft Dynamics 365 F&O by Gaining Control of Your Financial Close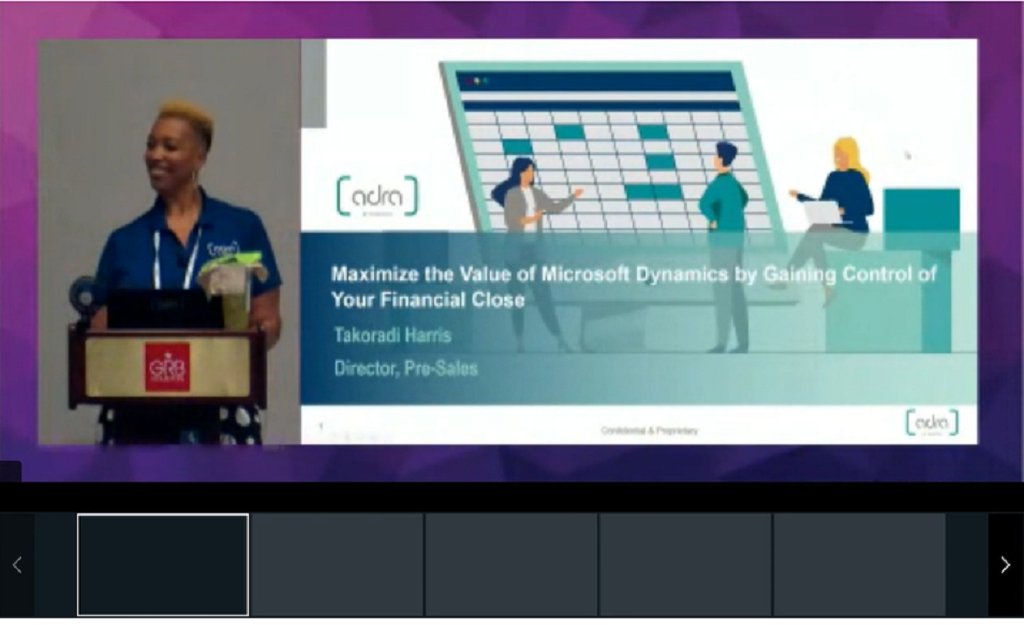 Microsoft Dynamics 365 plays an essential role in the management of daily operations, from customer engagement systems to serving as the system of record for all finance and operations activity. While it goes a long way towards helping manage parts of the financial close process, there is still a significant amount of manual work outside of the ERP, increasing the risk to your financial data. So, how can you make the most of your ERP investment?
To compliment Dynamics 365 and help you maximize the value of your ERP investment, Adra® by Trintech has created the first and only Dynamics 365 embedded financial close solution. In this session, we will show how Adra can enhance your Dynamics 365 experience by:
•Automating transaction matching so you can focus on handling exceptions
•Seamlessly integrating your matching transactions into your balance sheet reconciliations
•Providing centralized checklists and documents for full visibility and control of the entire financial close – from start to finish
Learn to gain the control and confidence you crave within your financial close process and be able to fully maximize the value of your Microsoft Dynamics investment.
Our Sponsor
Thank you to our program sponsor: