Getting Started with Power Automate for Dynamics 365 Finance & Supply Chain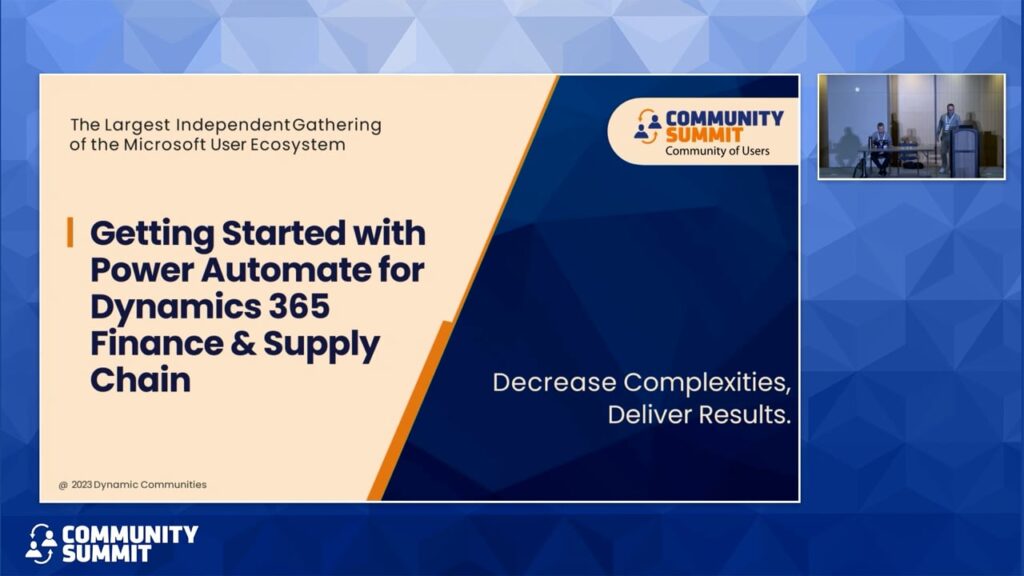 Everyone is looking to make their job a little easier. Unfortunately in accounting and operations, it is often necessary to do many repetitive tasks, like updating records, sending emails, and distributing reports.
In this session, you will see how using Power Automate with Dynamics 365 Finance & Supply Chain can make your job a little easier by automating those tasks. Some examples include:
Sending welcome emails to customers and vendors
Distributing and publishing past due customer lists
Doing all your journal entries in Excel…and much more.
This session will dive deep into using Power Automate with D365 F&SC, including understanding the setup and integration points and building out multiple examples that you can easily use in your business.