Dynamics 365 F&O/AX Telemetry Data Overview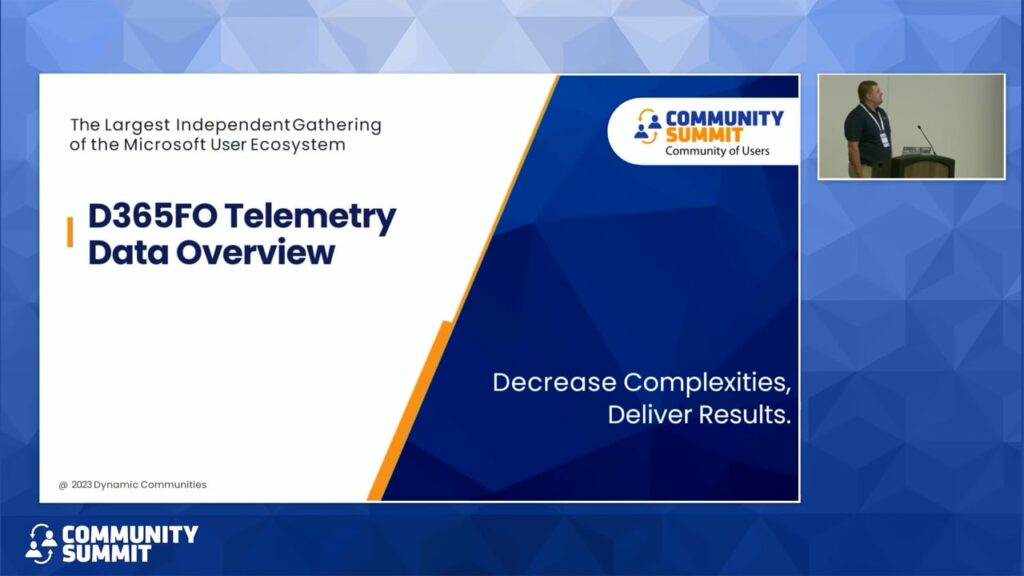 In this session we will look at the telemetry data feature now available to end users as part of the 10.0.30 release.
We will look at how to enable and configure this feature, how to query the data via the Kusto Query Language in Azure Application Insights, and the options for exporting and extracting the data to data analysis tools like Power BI. We will also look at accessing the data via the Application Insights API and how to consume this data back within Dynamics 365 F&O itself.