Recover from a Cybersecurity Breach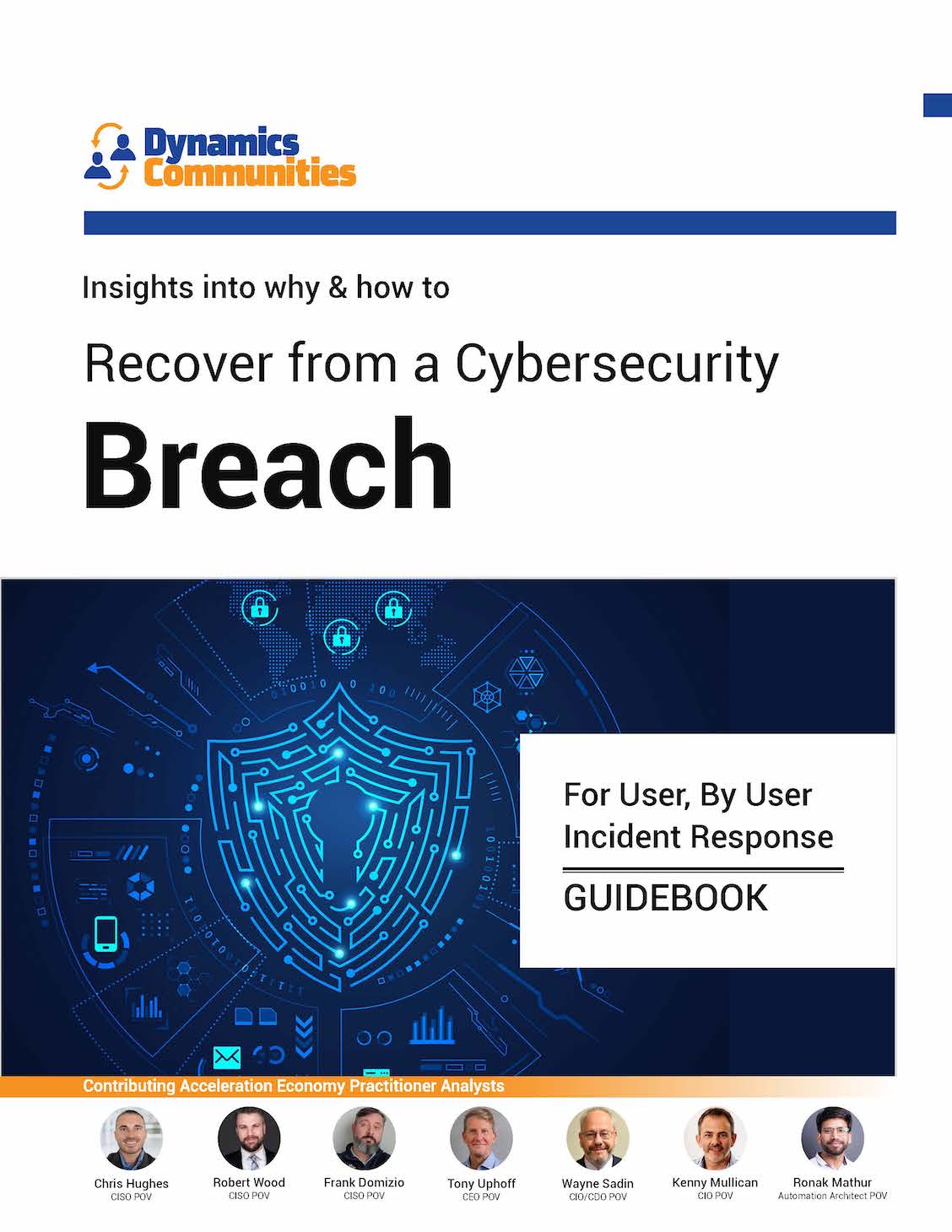 Cybersecurity breaches — we are familiar with them, but how should you respond if one occurs at your organization? There are a variety of technologies, frameworks, and processes that are necessary for organizations to implement to protect from breaches and related threats.
However, after a breach has occurred, what should the next actions be? To prevent a cybersecurity breach in your organization, it is imperative that users understand how to prevent and mitigate the effects of a breach. It cannot be emphasized enough — get prepared now to avoid the headache later.
This is your "for user, by user" incident response guidebook that should become your go-to for responding to cybersecurity breaches.
In this guidebook, you'll find insights from CISO experts Chris Hughes, Rob Wood, and Frank Domizio, all of whom are seasoned professionals in incident response and breach recovery. These experts draw both public- and private-sector experiences, guiding you through each step of the breach process and recovery, including:
How to prioritize cybersecurity incident response teams
The five "whys" of immediate response
How to effectively communicate during the event of a breach
Why you must consult a laywer
How to apply a Responsible, Accountable, Consulted, and Informed (RACI) framework
The importance of attack-specific threat hunting
How to prevent loss of data
Mitigating the primary and secondary impacts of breaches
How to think like an adversary
How to use regression testing and deception technology to prevent future cybersecurity occurrences