GovCon365 – Project Accounting for Government Contractors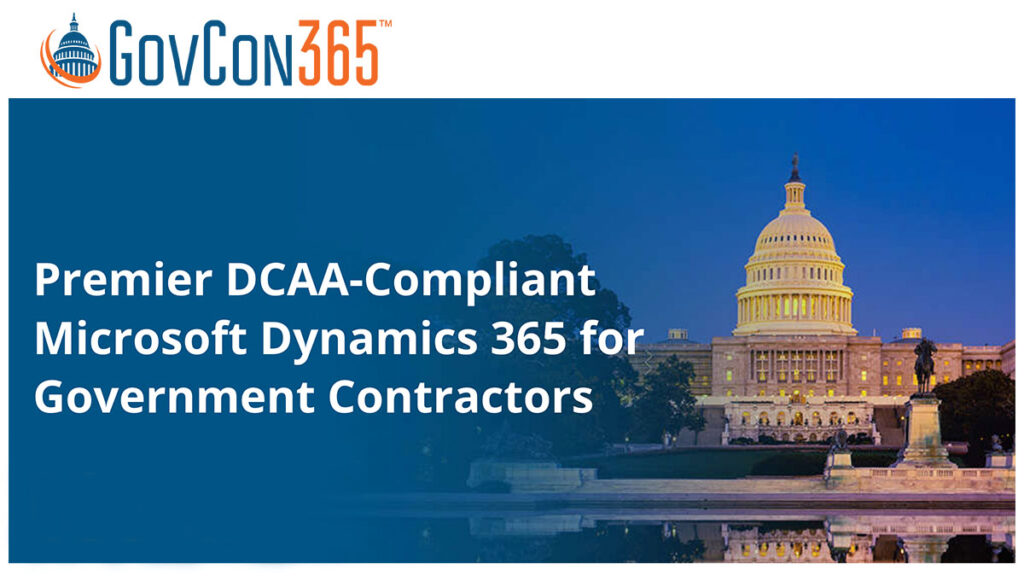 Microsoft Dynamics 365 Business Central and GovCon365 for Government Contractors
If your business sells, manufactures, or offers professional services to the Federal Government, you need Microsoft Dynamics Business Central with GovCon365. Finances, project accounting, labor collection, HRIS, resource management, capture management, payroll, EVM, and Microsoft Power BI, all on a unified platform make Microsoft and GovCon365 the premier choice for government contractors. For more than 20 years, GovCon365 has been the top Microsoft partner for DCAA-compliant software and cloud solutions. You can find GovCon365 in the Microsoft AppSource.
View demos of GovCon365 with Business Central in our short-for video series GovCon365 Snacktime Snippets.
Microsoft Dynamics 365 Business Central for Government Contractors includes the following features
Indirect cost allocation
Labor processing and distribution calculation
Project funding/contract limits
Invoicing including cost plus invoices
Project budgeting and forecasting
Revenue recognition
Project and financial reporting
Supported Editions:
This app supports both the Essentials and Premium Editions of Microsoft Dynamics 365 Business Central.
Supported Countries:
United States
Supported Languages:
This app is available in English (United States).
Feel free to contact us if you would like to know more about how to use GovCon365 and Business Central to get the most from Microsoft as a Government Contractor.